Modular Embroidery Machines from Melco
These Melco EMT16X modular embroidery machines are multi-tasking and out-perform every other multi-head in the market. They will dramatically improve your embroidery machine production and efficiency.
Melco Embroidery Machine which include the EMT16X modular embroidery machine have established themselves as one of the leading brands on the market today. The modular system gives the Melco many advantages over a conventional fixed head machine.  The EMT16X modular embroidery machine is multi-tasking, out-performs every other multi-head in the market and will dramatically improve your embroidery machine production.
Setting it apart from its rivals, are the sewing speeds of up to 1,500 stitches a minute, the efficiency of handling thread breaks, setting up colours and reframing. So, before you invest in any other industrial embroidery machine please let us show you how the Melco EMT16X multi-head embroidery machine system can produce nearly double head for head, the production of other makes. Remember that because the Melco system is modular you can start with one head or as many as you want and then add on when you require.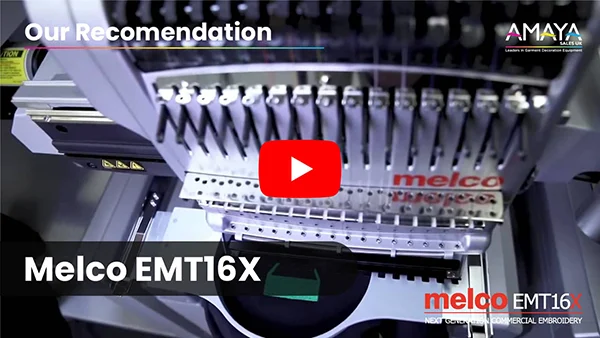 Scaleable to Match Your Business

Melco Design Shop Embroidery Digitising Software
Design Shop 11 knocks down the barrier between your creative vision and professional quality embroidery. We've made profound improvements to every aspect of the digitising experience enhancing each step of your process from thought to thread.
More intuitive

More content

More advanced

More productive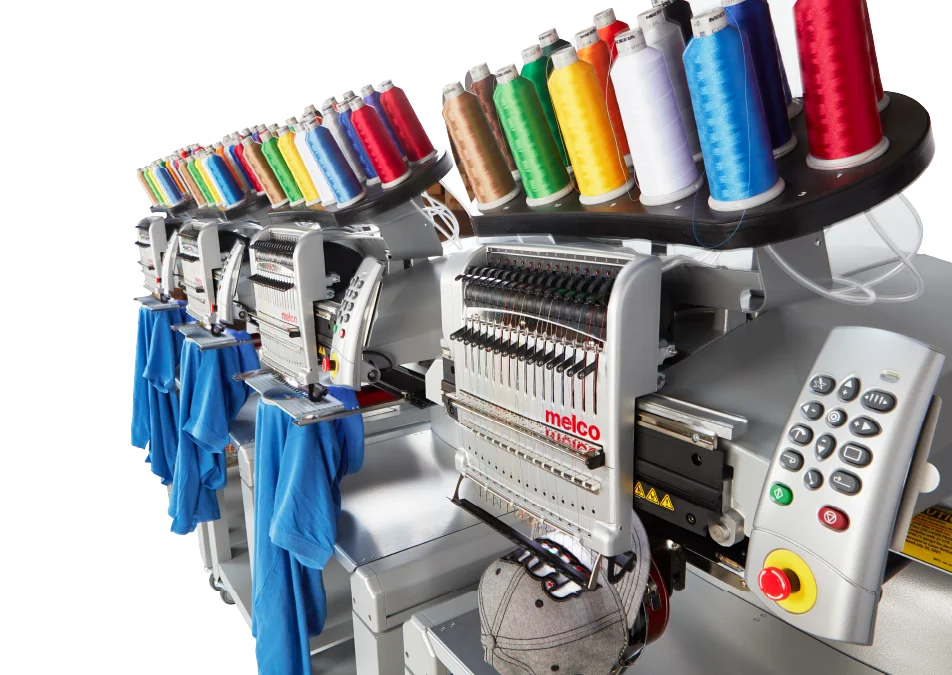 Exclusive Acti-Feed™
Say goodbye to manual tensioning !!
Customer Testomonial
"We had been in embroidery for 15+ years and had worn out our original 4-head machine. Now we knew exactly what we wanted in our new machines and what questions to ask. We decided on the Melco emt16 – notice I say "decided" not settled for. The Melco was superior in every way. Quality and consistency of design, sewing field, software (both OS & Design Shop) & ease of embroidering caps. It was user friendly & easy to train our operators on. The Melco's have been a major factor in the growth of our embroidery business."
Chuck Northcutt
Director - The digiguy