White Toner Laser Printers
Affordable solutions for printing full colour and white transfers
Unleash the full power of your business with our range of White Toner Laser Printers. This breakthrough in printing technology allows you to print any colour including white to achieve solid, sharp, and bright designs onto a range of fabric and hard surfaces.
We offer the widest range of options within the industry, reselling two different brands, across print sizes of A4, A4XL, A3 and A3XL. Included within these brands, is also the ability to print dye sublimation, fluorescent transfers and also special effect finishes for card and paper stock*. Combined with the correct heat transfer media, our printers will give your business the power to produce cost-effective, attention-grabbing designs onto t-shirts and garments, ceramics, plastics, metals and more.
*Speciality toners such as metallic, fluorescent and dye sublimation are only compatible with the Uninet IColor 540.
**New white toner printers are shipped with a starter set of toners.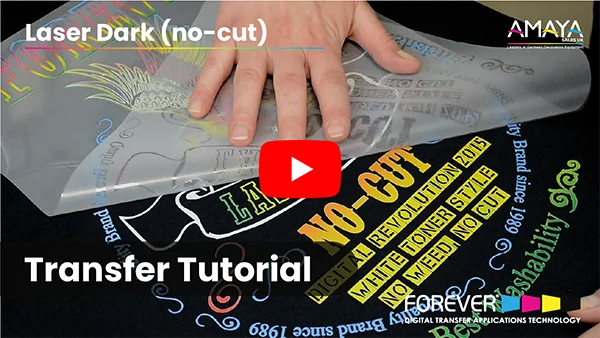 Which White Toner Laser Printer is Right for You?
Depending on your business type and business plan going forward, this will determine the correct choice of printer for your business.

Ultimate versatility and heavyweight performance for short to mid-run transfers.
Print CMYK, CMYW & Sublimation

A4, A4XL & A3*

2 years return to base warranty
*A3 printing capabilities when using the included ProRIP and SmartCUT Software.

For when A4 just isn't big enough on a shirt, this model is by far the most popular.
CMYW or CMYK colour

A4, A4XL & A3 printing

3 year on site warranty

3-in-1 solution for digital transfer printing and hybrid screen printing
CMYK & White 5 colour

A4, A3 & A3XL printing

3 year on site warranty
Uninet IColor 540
The A4 Uninet Icolor 540 has numerous uses within the personalisation sector. Suitable for all aspects of garment decoration and gifts, whether the product is light, dark, or anything in between. CMYK and White toners are included in the box to maximise flexibility.
Print A4, A4XL or A3. A3 prints can only be created with the SmartCut software, included as standard. This software allows you to split the image over 2 sheets of A4 with a seamless join. This is also known as an 'intelligent split'.

Print transfers or regular paper/card stock with the 'underprint/overprint' technology.

Produce Dye Sublimation prints with optional specialist toners, but quicker and with more vibrant colours!

Produce Fluorescent transfers with speciality kits and toners. Whether you are printing heat transfers or tattoos, this could be the perfect addition to your business to make you stand out from the competition.

If the above wasn't enough, you can also produce metallic gold and silver prints. This works really well if you are looking at producing wedding invitations or similar products. The metallic toners are only suitable for card/paper stock.
OKI PRO8432WT
The Pro8432WT is the most popular white toner printer of the OKI range, giving you the flexibility to print CMYW heat transfers for garments or hard surfaces. The additional black toner and drum available allows you to print onto card and paper stock, or use heat transfer papers for light garments at a reduced ink cost.
Standard has a 4-colour setup (CMY+W), which is best for companies that are looking to produce mainly full-colour heat transfers for both light and dark substrates.

If you have a need for printing onto white or pale fabrics where you do not need white toner, then you can use the Oki Pro8432WT interchangeable black toner and drum. This is extremely easy and clean to use and will save you both money and the ability to produce a true black.

Perfect for all mixed fabric types including technical fabrics and hard surfaces.

Print A4, A4XL with a maximum print area of A3.

3 year on-site warranty.
OKI PRO9541WT
The Pro9541WT is suited to all garment decoration businesses, giving you more than the Pro8432WT from the outset. Having the capability to produce everything that the 8432WT can, however with several additional advantages.
Having a 5-colour setup as standard (CMYK+W) means you can reach a higher colour gamma (more colours) for your customer.

Having the black set up in the printer permanently also means that you do not have to use the interchangeable toner/drum and will be ready for any print job that comes through the door. This also enables you to use ALL the Forever Heat Transfer papers in the range, so if colour matching and flexibility is key to your business, then the 9541WT is the machine for you without a doubt.

It prints to an A3XL size which is a massive 317.5mm x 482.5mm, meaning that it is great for sports shirts, fashion prints, band merchandise, or just for getting more throughput from the printer itself.

Being able to print onto other media including paper, card up to a weight of 360gsm giving you more applications to offer your customers in the way of business cards, invites, leaflets, posters, wedding stationery and so much more.

10 Reasons why you should choose an OKI White Toner Printer & Forever Transfer Paper for your business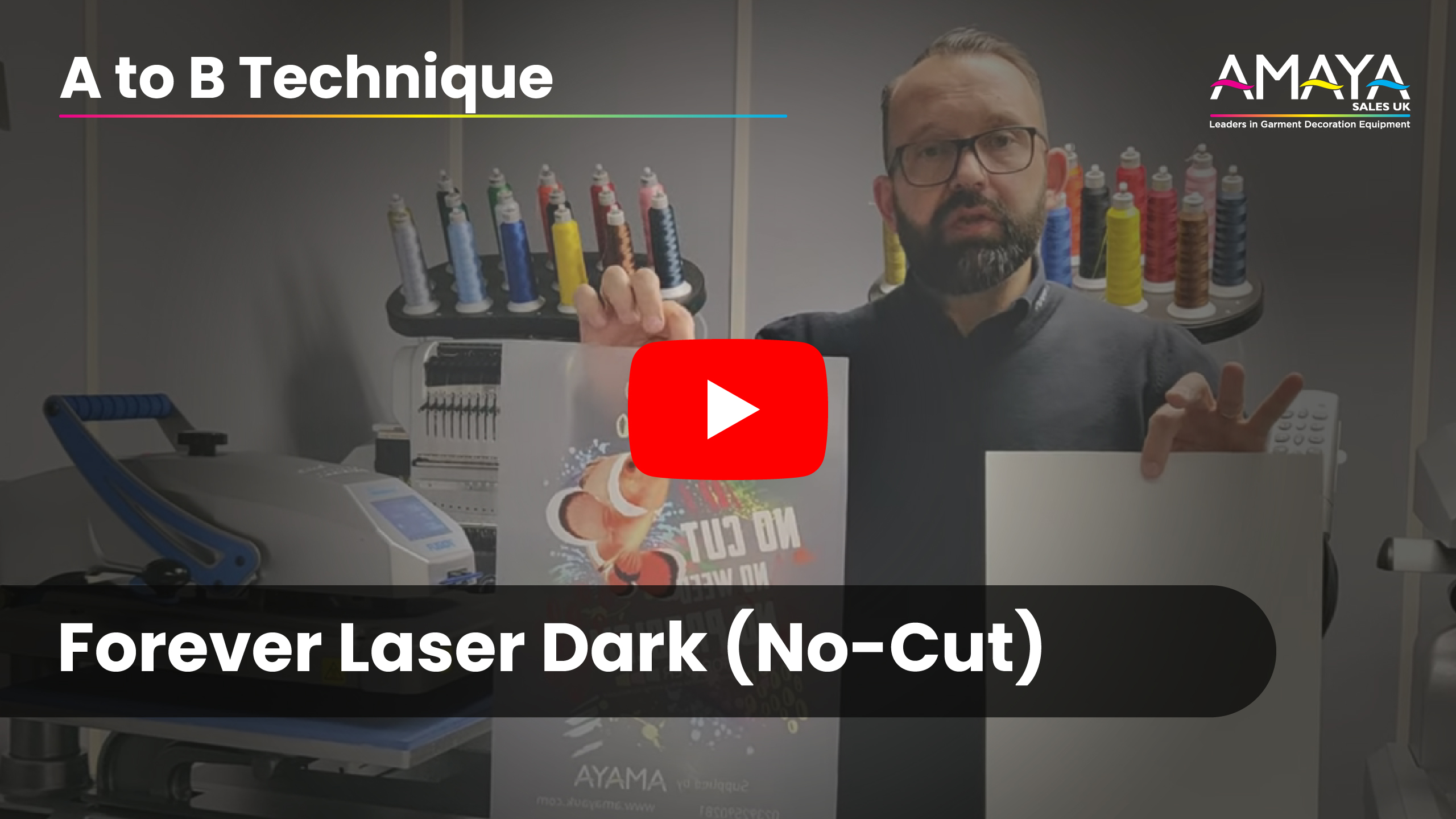 Forever's lengthy experience in heat transfer manufacture, combined with your white toner printer make the perfect partnership. You can create perfect prints onto cotton, polyester, metal, wood, glass and much more.
Why should you consider this for your business
Low investment

Quick and easy production

Wide range of finished products

Cost effective

One offs to long production runs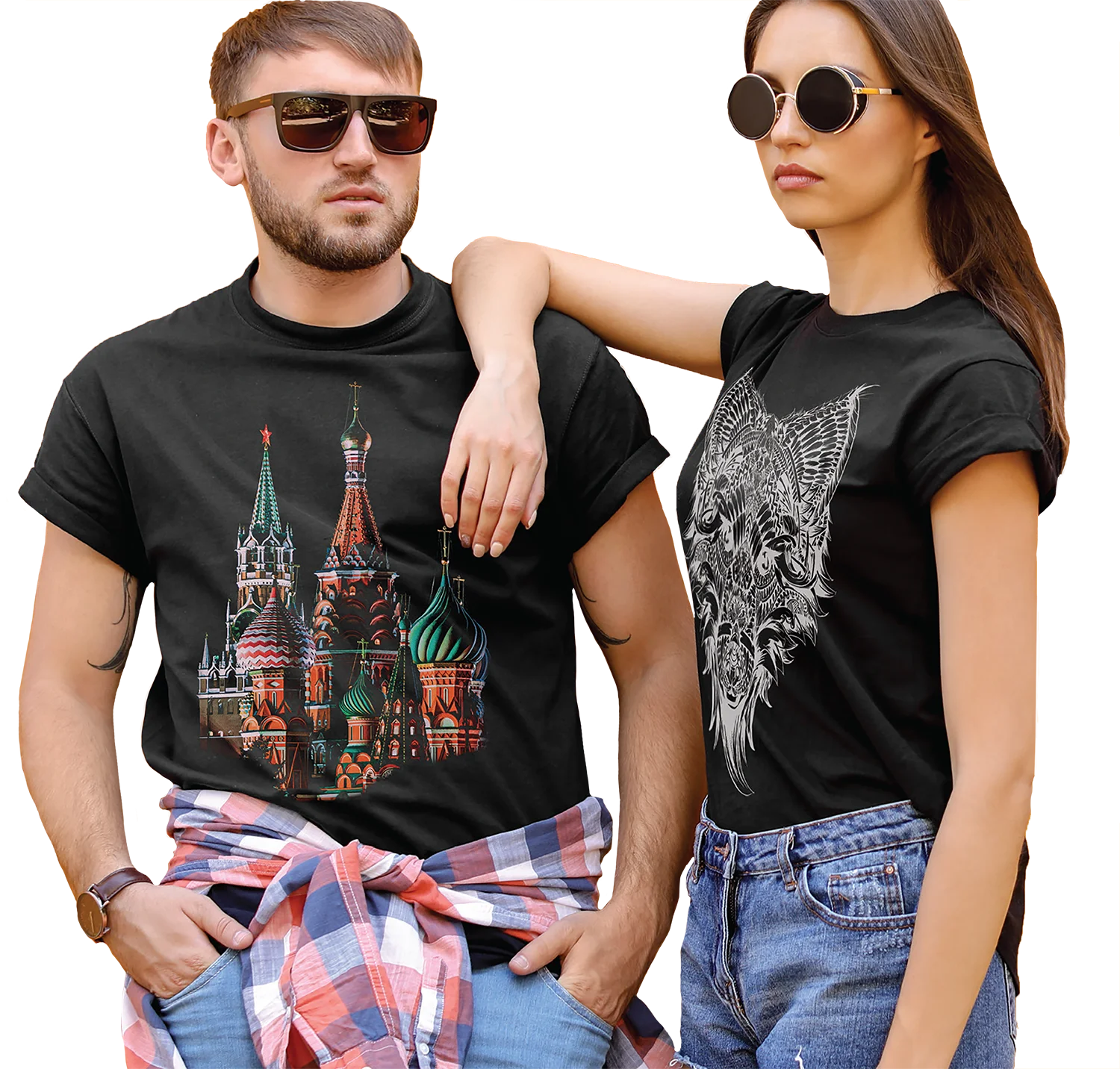 For Print Shops (OKI PRO 8432WT or Uninet IColor 540)
Digital Toner Transfer Printing
Maximise production with A3* printing.

Grow your business with the ability to print CMY + white and press onto a range of materials, including light to dark textiles and hard surfaces.

Get started quickly and cost-effectively. All you need is an OKI transfer printer, heat press and Forever transfer media paper.
*A3 printing capabilities when using the included ProRIP and SmartCUT Software.
For Screen Printers (OKI PRO9541WT)
Digital Screen-printing Transfers
Speed up pre-production by creating screen printing frames digitally.

Print using an easy-to-follow process requiring minimal expertise and training.

Eliminate chemicals for a mess-free, environmentally friendly alternative.
Digital Smart Screen Transfers (DSST)
Harness the best of both worlds by combining digital transfer and screen-printing techniques to produce high quality, durable graphics with a soft and stretchable feel.

Create detailed full- colour textile decorations with just one screen, without complex processes and expensive operating costs.

Expand your capabilities and improve profitability on personalise short and on demand runs.