1. . Centre the needle plate as best you can by feel and by eye.

2. Lower the needle to its bottom-most rotation.

•This can be done manually by pressing the e-stop and rotating the z-shaft to control the decent of the needle.
• OR by going to Tools > Maintenance > and the Head Timing tab. Then clicking on Bottom Centre.
WARNING: This will bring the needle down very quickly.
Video Demonstration: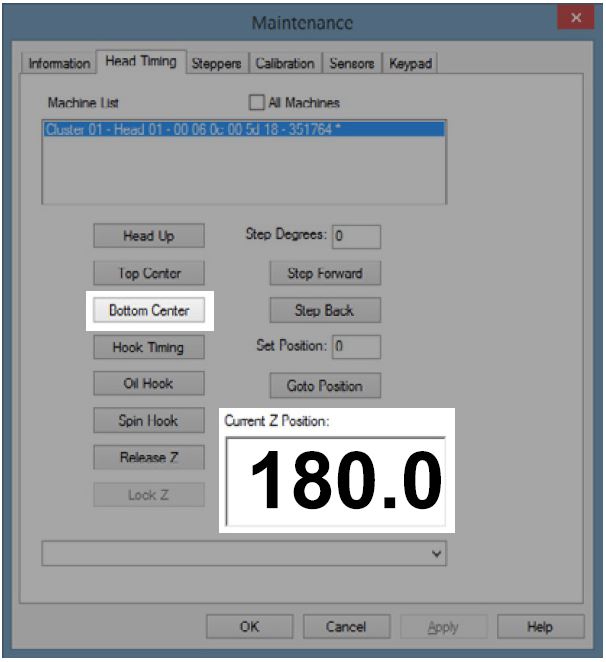 3. With the needle lowered, loosen the screws securing the needle plate, and center the hole in the needle plate around the needle.
For EMT16, EMT16 PLUS, & most previous models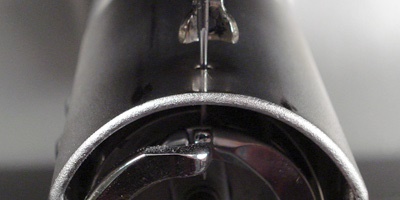 4. Tighten the screws securing the needle plate.

5. Depending on the method used to lower the needle, raise it back up by releasing the E-stop or clicking on Head Up and OK.