For more information or to request a Brochure, call us on 02392 590 281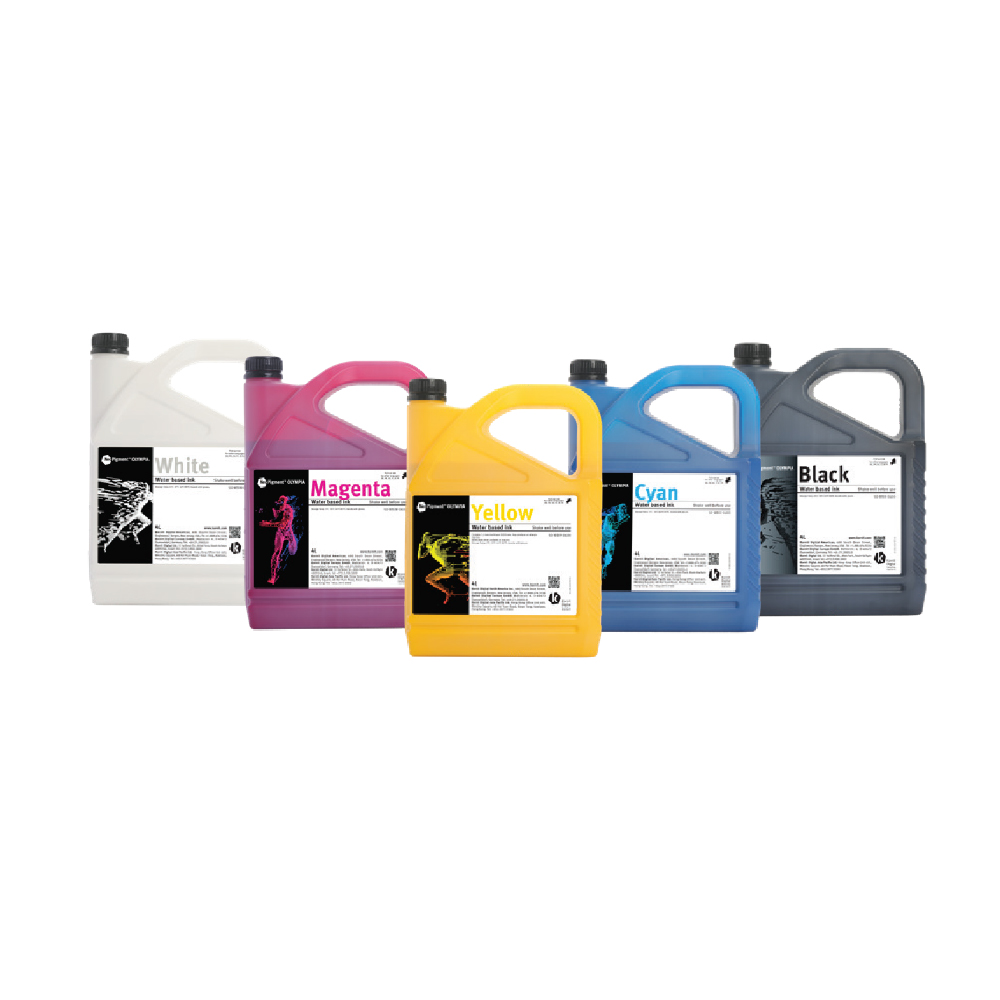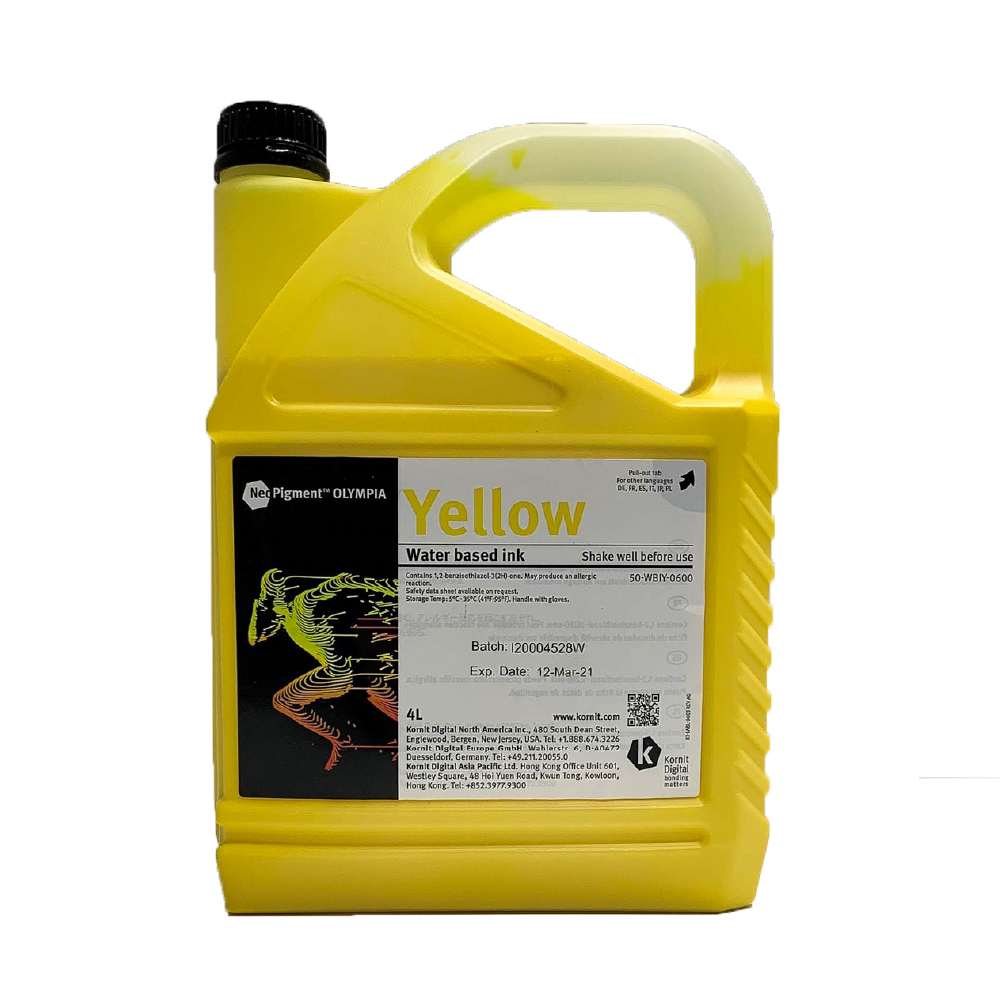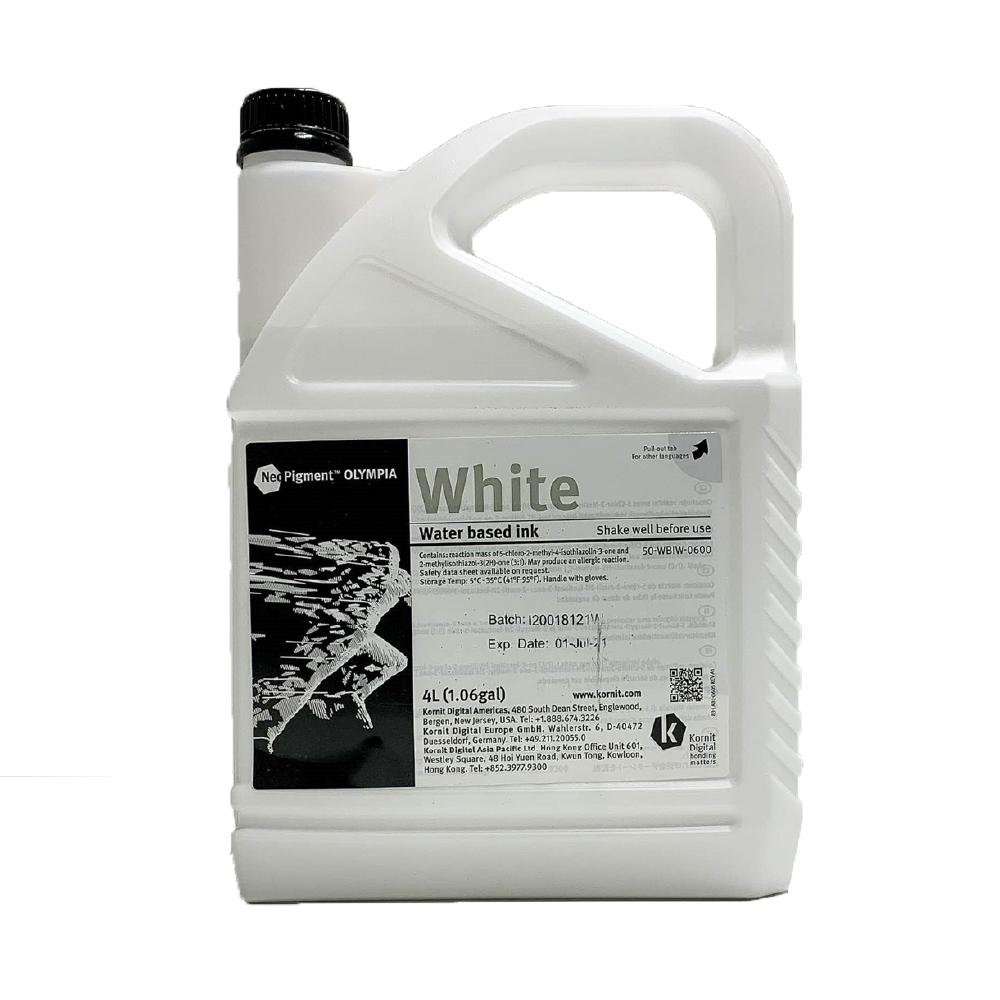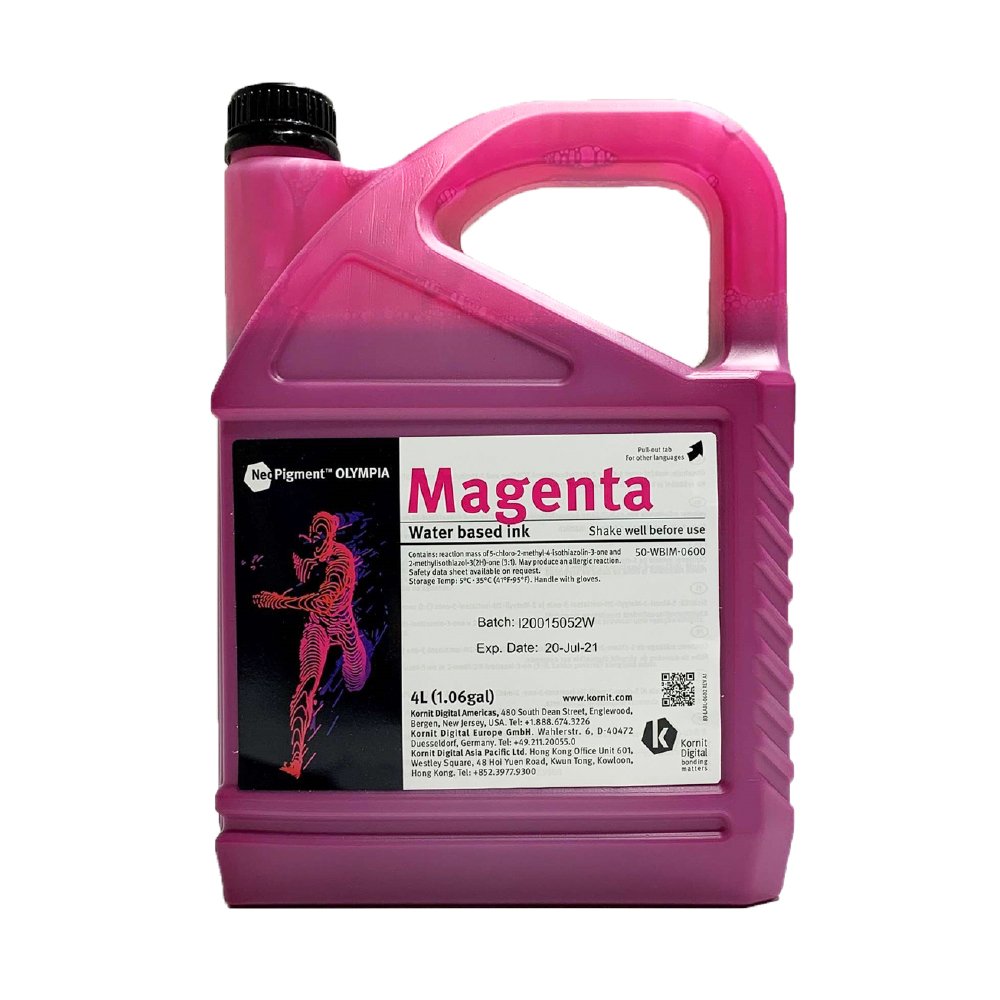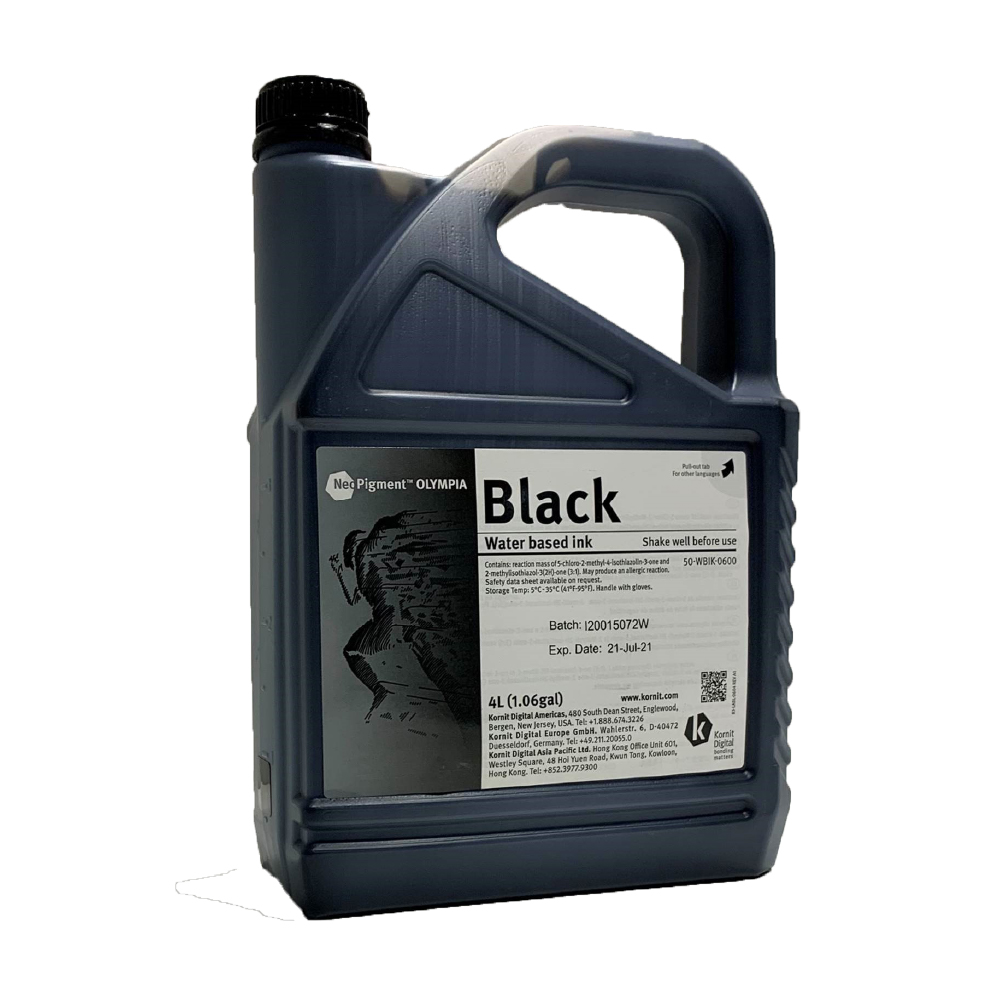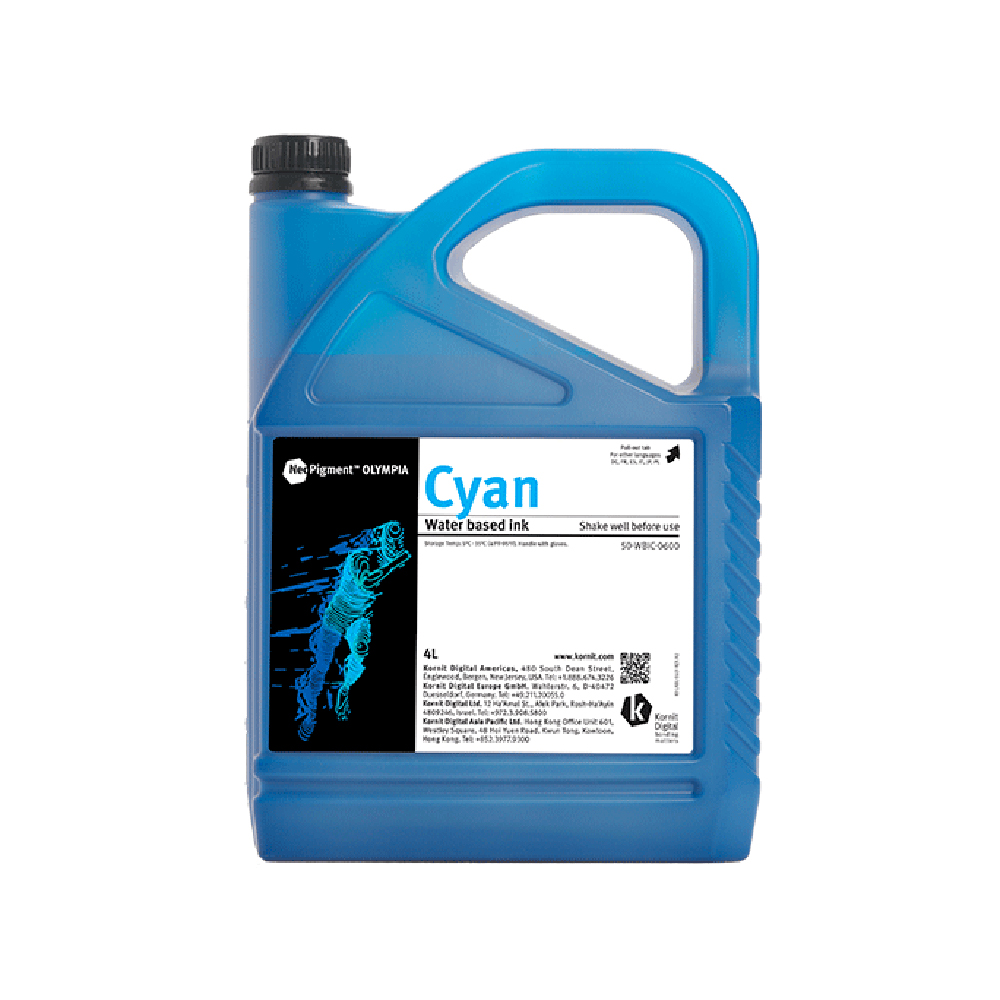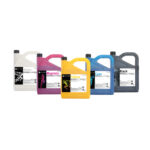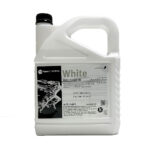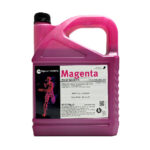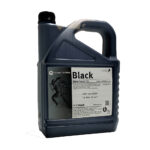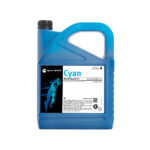 Kornit Neo-Pigment Olympia V600 Ink (4L)
£755.00 +VAT (£906.00 inc VAT)
---
Suitable for Avalanche Poly Pro. Available in 4 litres.
Description
Unique innovative ink for high-quality printing on polyester.
The Kornit Avalanche Poly Pro is based on Kornit's new groundbreaking NeoPoly technology and is paired with the NeoPigment Olympia ink.
Together, they are set to revolutionise polyester printing, overcoming challenges while adding the many advantages of digital textile printing.
A unique fixation agent specifically developed for polyester printing

Strong and soft at the same time, the poly enhancer improves durability and hand-feel

A wider colour gamut, solid colour coverage and precise Pantone colour-matching

A high L value and opacity for bright prints

Increased strength and flexibility to improve print elongation
For more information or to request a Brochure, call us on 02392 590 281