The
Kornit Vulcan Plus

! Mass customization digital printing solution.
Offering the full package of fast printing speeds, excellent colour matching with retail quality finish. Low cost of ownership to maximize your profit from the very first impression.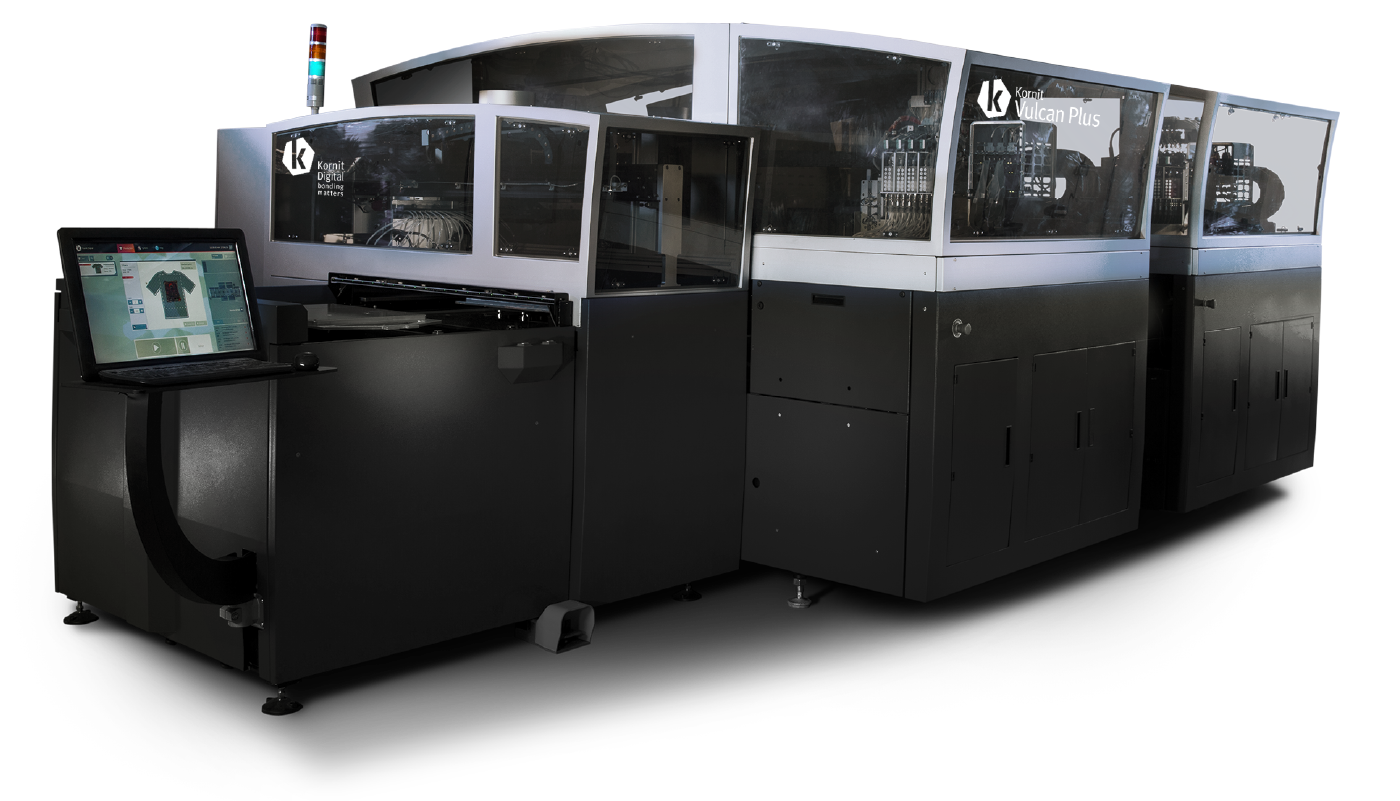 Around 600,000 Impressions annually

Built in Pre-Treatment

Retail quality, low cost per print

HD Technology with NeoPigment™ Eco-Rapid ink

Vivid colours with an extensive colour gamut
Low ink consumption

Endless design flexibility

Web-to-print enablement

Retail quality and Incredible hand-feel

The eco-friendly process complies with strictest industry standards
Don't just take our word for it
The Kornit Avalanche Hexa HD6 has improved production through lower print costs and improved colour accuracy, but perhaps the biggest advantage is its printing speed. The Avalanche Hexa HD6 has improved our production speed by 84%, comparing to last year, and is something that's driven change in every other aspect of our business.
The new Rapid ink offers huge benefits to our print workflow. After several demonstrations with some of our core clients they have all commented on the vibrancy and softness of the print. Furthermore, the new reduced cost per print from the HD6 is allowing us to quote competitively on print runs that were previously out of reach from a costing perspective. We are printing larger runs with orders of 500-1000 units now being part of our daily workflow.