Introducing the
Kornit Avalanche HD6

, high-volume industrial DTG print system with HD technology.
This next-generation printer significantly lowers ink consumption and enables a softer, immediately noticeable hand-feel. Get extraordinary quality printing for a fraction of the cost and with auto pre-treatment.
Come and have a working demonstration, bring your own production, and see how fast and efficient this industrial printer is. Ask for a return-on-investment proposal and you will realise the true value.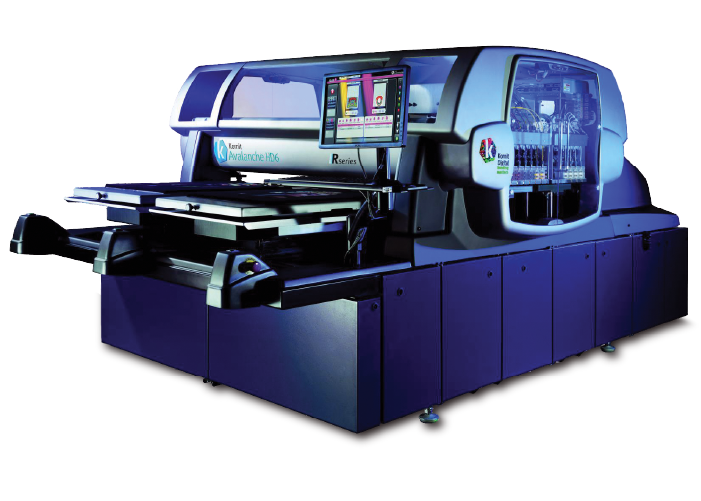 Exceptional printing profitability and ROI.

Unique configuration of 6 colours (+ White) enables limitless design and customisation

Built in Pre-Treatment

Wide selection of customized pallets
Integrated humidity control and backup battery system for increased reliability

Automatic maintenance

Screen print quality and hand-feel at a fraction of the time and cost

Includes NeoPigment™ process.

Offers up to 50% lower Cost Per Print
Don't just take our word for it
The Kornit Avalanche Hexa HD6 has improved production through lower print costs and improved colour accuracy, but perhaps the biggest advantage is its printing speed. The Avalanche Hexa HD6 has improved our production speed by 84%, comparing to last year, and is something that's driven change in every other aspect of our business.
The new Rapid ink offers huge benefits to our print workflow. After several demonstrations with some of our core clients they have all commented on the vibrancy and softness of the print. Furthermore, the new reduced cost per print from the HD6 is allowing us to quote competitively on print runs that were previously out of reach from a costing perspective. We are printing larger runs with orders of 500-1000 units now being part of our daily workflow.