Find the Perfect DTF or DTG system to match your business model and production
Multiple digital print solutions, brands and models, expert advice and post-sale support




Whether you're just getting started or are looking to take your business to the next level, you'll find the perfect DTF or DTG printer for your needs, with 2 brands and 8 different machine models to fit your budget and your production.
Not sure which machine or model is right for your production levels?
Got questions about fabrics, garment suitability and ink types to use?
Need design tips, workflow solutions, consumer trend insights or marketing advice?
Our team of product specialists are here to answer these questions and more.
As experts in the field who have worked with top brands and stay up on the latest industry reports, our specialists can provide you with insider insights to keep you at the forefront of your market.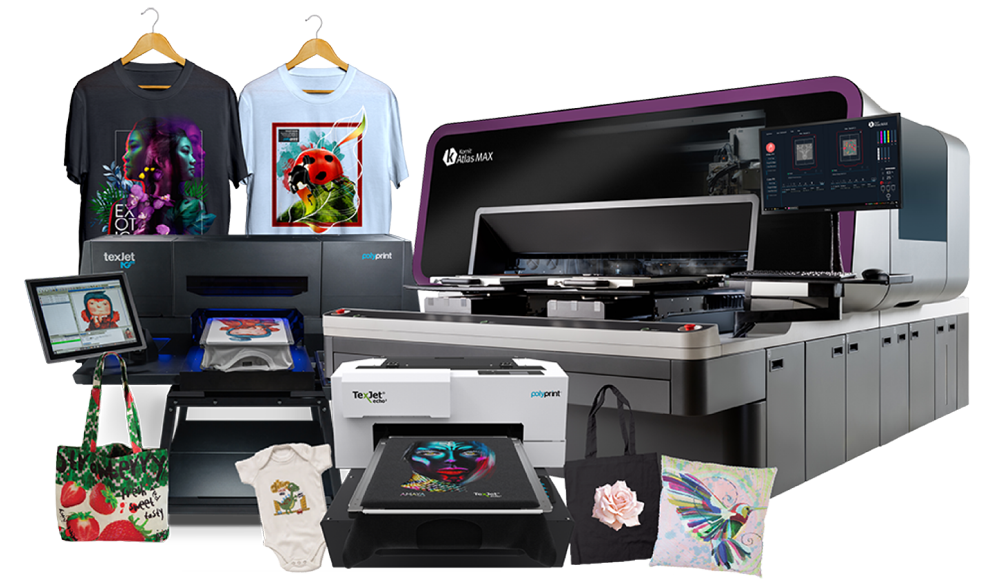 Take your pick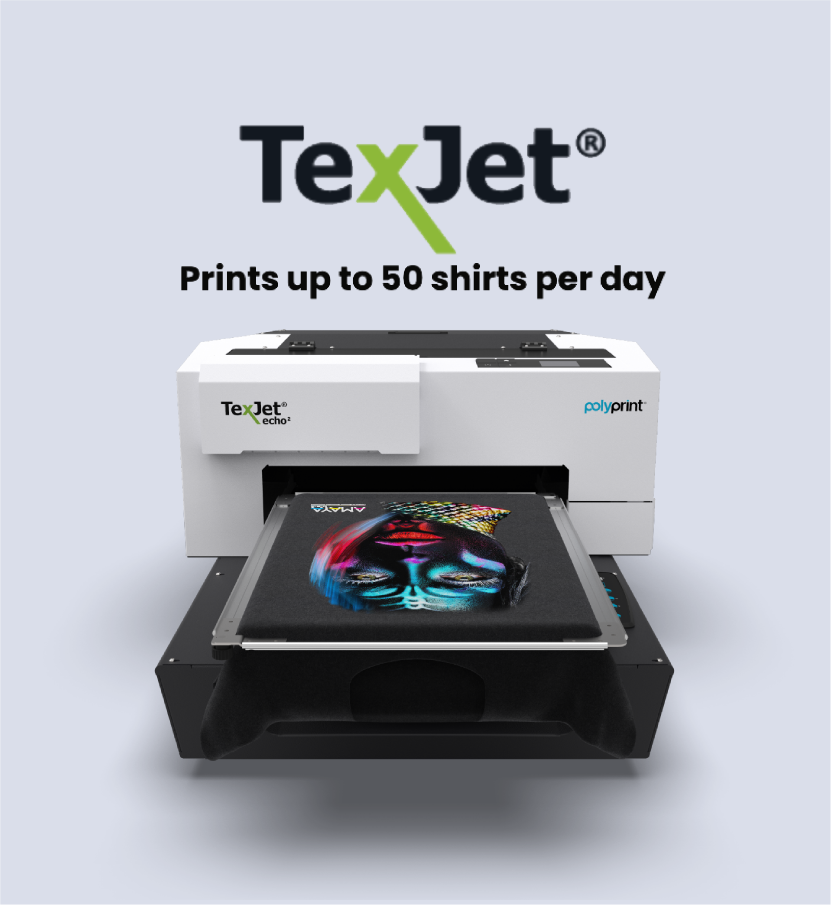 Entry Level DTF & DTG
Our Texjet range of printers, manufactured by Polyprint, offer a great starting point for DTG and DTF printing. You have the choice of the Texjet Shortee2 or Texjet Echo2 starting from £7,950 + VAT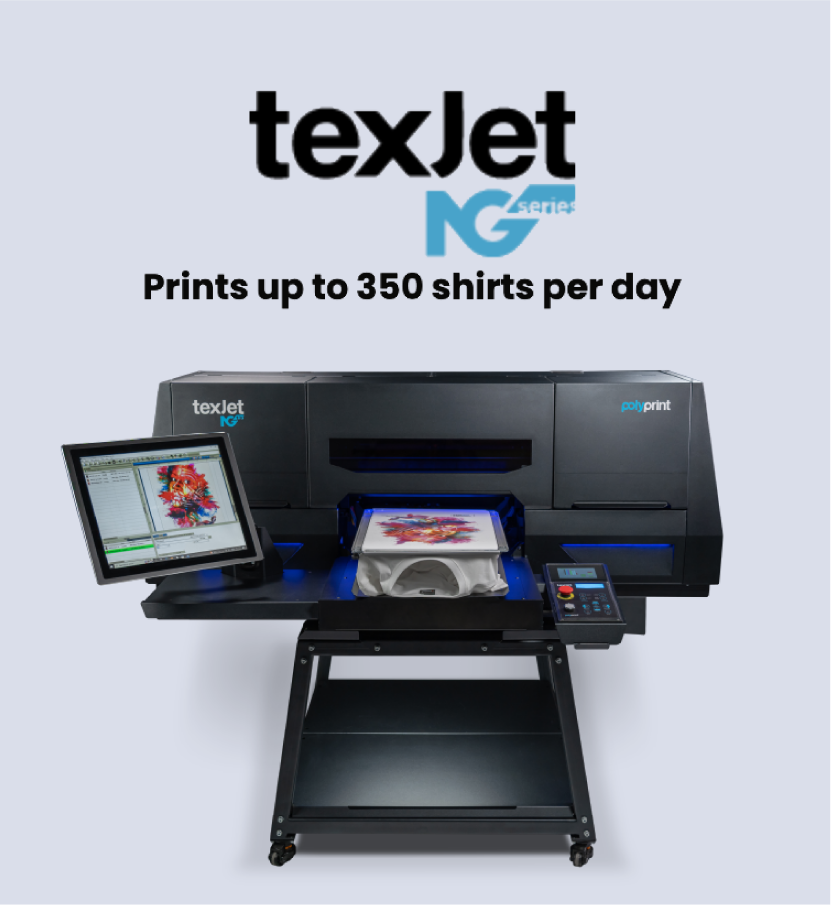 Mid-Level DTF & DTG
The new Texjet NG series fills the gap between entry-level DTG/DTF equipment and large industrial scale systems at a price you can afford. Delivering increased speed with a maximum print area of 50 x 70cm.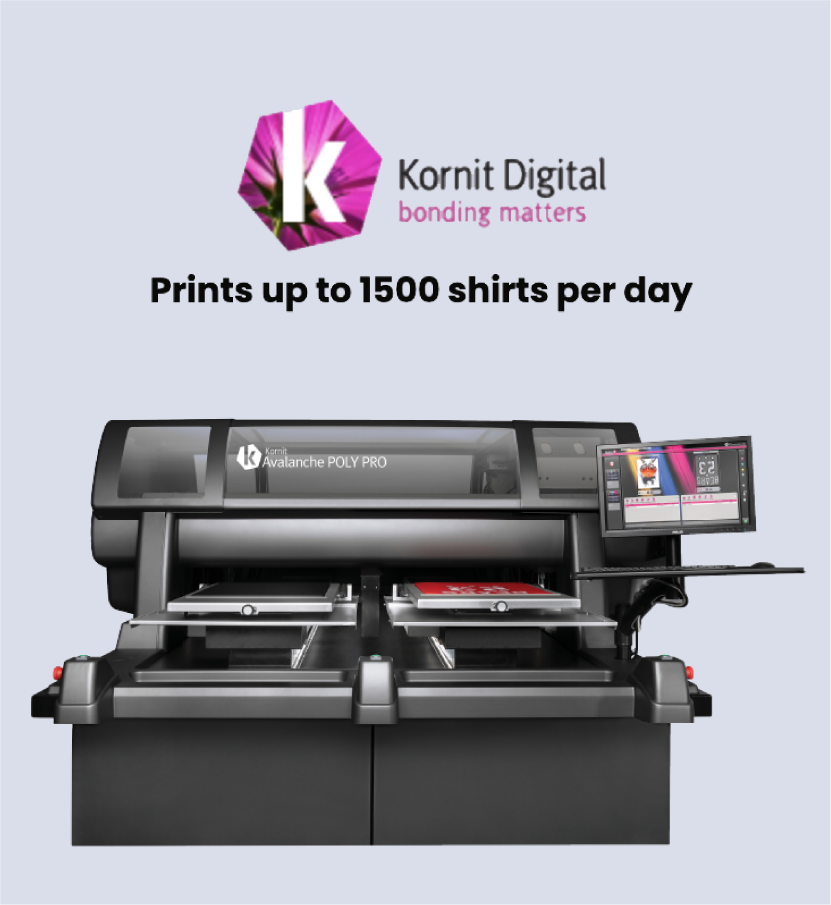 Industrial Level DTG Printers
Elevate your DTG production with Kornit Digital printers on both cotton and polyester garments. Built-in pre-treatment allows makes production fast and efficient with one operator running100's of shirts per day.You'll benefit from the lowest digital print cost, and superb quality.

Phone: 02392 590 281
Email: sales@amayauk.com
Southern Office: Unit 400-450 Nest Business Park, Martin Road, Havant, Hampshire, PO9 5TL
Midlands Office: Unit 4A-C East Bridgford Business Park, Kneeton Road, East Bridgford, Nottingham, NG13 8PJ
Privacy Policy | Terms and Conditions
Registered in England & Wales: Unit 400-450 Nest Business Park, Martin Road, Havant, Hampshire, PO9 5TL, UK. | Company No: 04833458 | Vat No: GB 803085163 | EORI No: GB803085163000
Copyright © Amaya Sales UK Limited. All Rights Reserved | Website designed by Cardell Media