Expand Your Knowledge
Book a Demonstration
Meet with one of our product specialists to discuss your business needs and decide on what equipment is the best fit for your budget and production needs.
At Amaya we offer spacious demonstration facilities at two locations within the UK – Nottingham and Hampshire.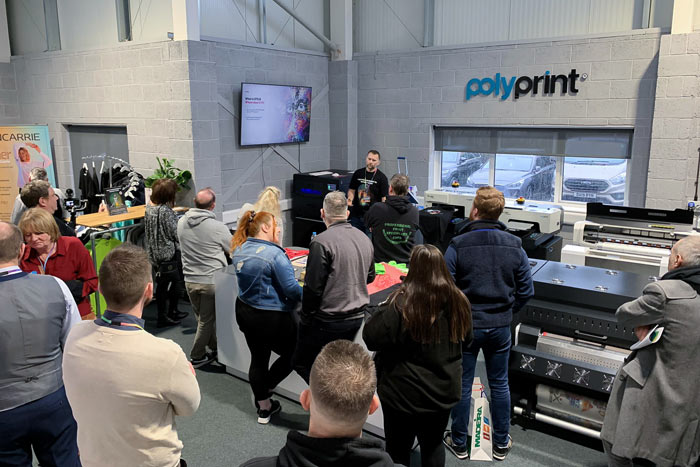 Nottingham Showroom:
Unit 4A-C East Bridgford Business Park, Kneeton Road, East Bridgford, Nottingham, NG13 8PJ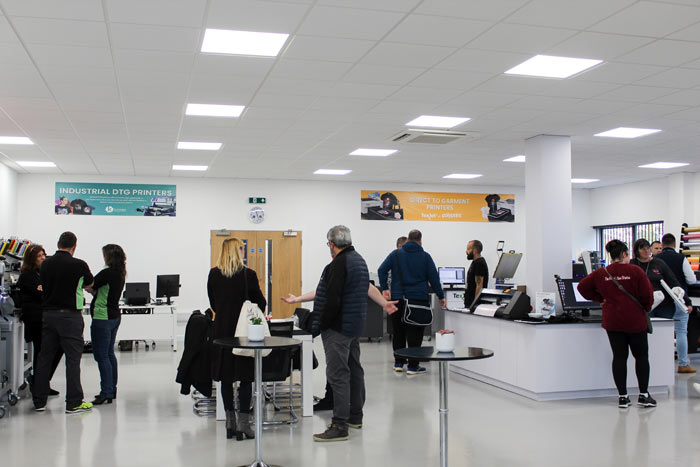 Hampshire Showroom:
400-450 Nest Business Park, Martin Road, Hampshire, PO9 5TL
In Nottingham we also offer live demonstrations on the Kornit industrial DTG systems and workflow solutions.
We uniquely allow you to bring your production to the showroom and put the equipment to the test!!
"Any company can sell a product, that is the easy bit. Amaya takes it to the next level, firstly with their due diligence, they will only sell you a product that is suitable for your business. Once you have the product the after sales service is something else. Combining on site product training on installation with continual free training days with industry specialists. I could not recommend Amaya enough for your next purchase to enhance your garment decoration business."
Tony Golfinc