THE SYSTEM OF CHOICE FOR EVERY MAJOR FULFILMENT HOUSE
---
If your business needs the production quantities a Kornit DTG System can produce, then it is the lowest cost solution on the market.
Having partnered with Kornit for over 5 years, we have seen just how Kornit DTG systems can transform your business. We have worked through the most obvious objections about price and ROI and proved that with the right planning, these systems can massively benefit your apparel printing business.
---
If you are one of the following:
> A small independent brand currently running one or more entry level DTG printers selling B2C online.
> A small independent brand who aspires to offer a Print-on-Demand fulfilment solution for other smaller start-ups.
> An existing fulfilment company, either in embroidery or screen print, who want to scale their business by adding Digital.
Join us at our Nottingham showroom and benefit from…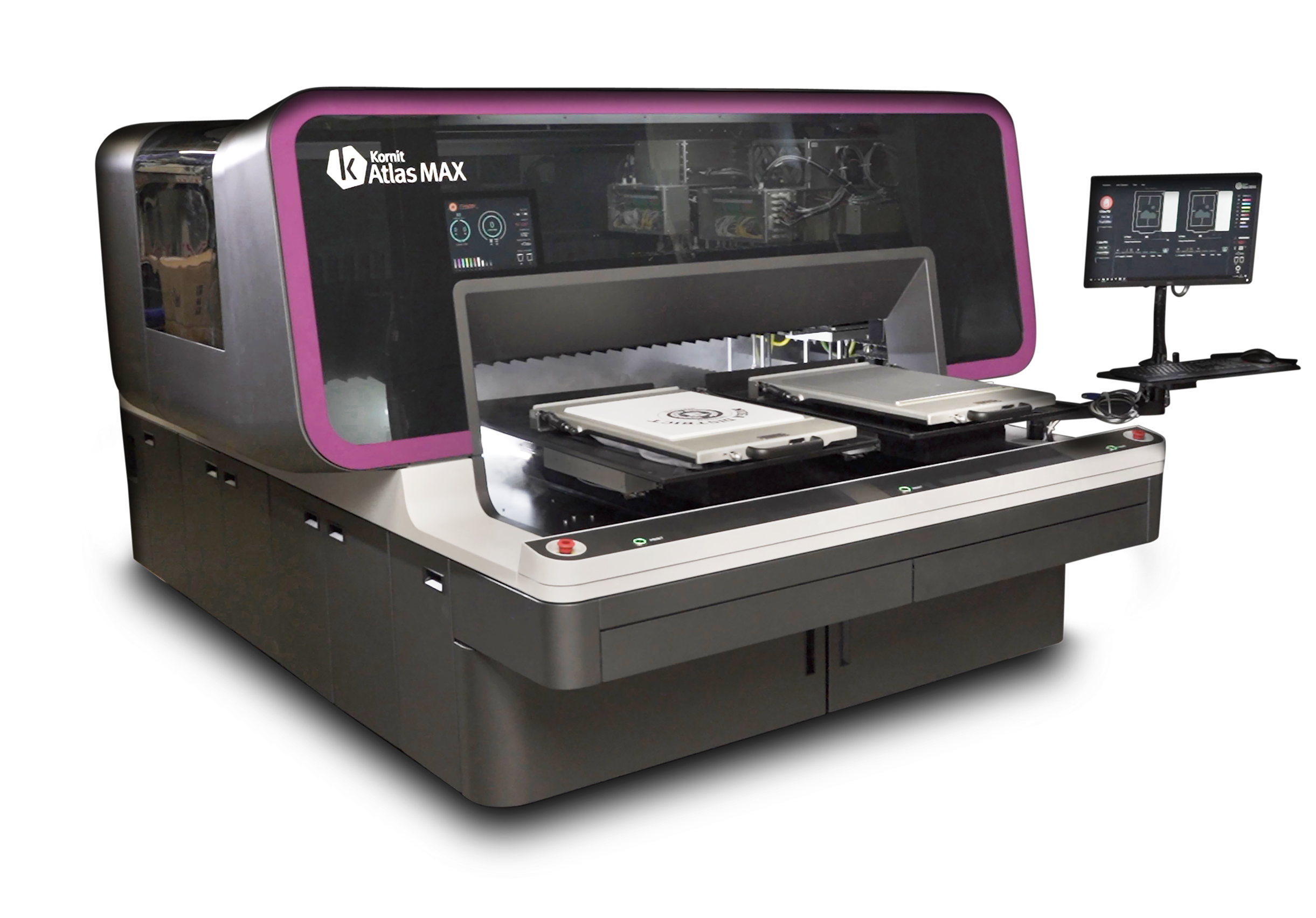 For a chat about your business and DTG needs call 02392 590 281
and ask for Julian or Charlotte.