How to get the best print quality using the features of Digital Factory Apparel Polyprint Edition v10
Main features of Cadlink's RIP software that will help you achieve the best print quality, using TexJet dtg printers.
The Digital Factory Apparel Polyprint Edition is a RIP software from Cadlink specially designed for Polyprint in order to take advantage of the full potential that TexJet DTG printers have to offer and as a result provide printed images of incomparable quality.
A raster image processor (RIP) is a digital tool that converts computer files to data that the printer will be able to recognize and therefore print. Polyprint's RIP software provides the user with a variety of options and possibilities, through accessible tools and settings that lead up to supreme print quality, making the printing procedure easier.
Specific ICC Profiles
---
Each set of inks in the DTG market has its own unique colour palette, meaning that even the same colour from different ink manufacturers that is destined for the same application can have different hues and opacity that will result in a different outcome. This creates the need for different ICC profiles, for each set of inks that are going to be installed into the printer, in order for the inks to show their true colours and their corresponding vividness. These profiles have been created for all printing resolutions that the Digital Factory Apparel software offers and allow the printing quality to be as close as possible to the digital image.
Mask Management Tools
---
Digital Factory Apparel Polyprint Edition includes several tools that help the user create and control the white under base of the print according to his needs. Depending on the colours of the image that is about to be printed, the correct amount of white ink must be laid upon the fabric, in order to achieve optimum colour accuracy and vividness. This parameter is adjusted automatically by the software. In addition, the software provides the ability of controlling the white density level a feature required, when printing on different garment types. By taking advantage of these features, outstanding printing quality can be achieved, even in the most demanding applications.
Background Removal Tools
---
Colour removal tools are also available as an option in Polyprint's RIP software and save the user from printing unnecessary colours that are incorporated in the design but also are similar to the fabric's colour. This way an unmatched integration of the fabric's colour into the design can be achieved, resulting in a softer touch print that feels more natural while maintaining the quality of the original image. In addition, this particular software offers the user a powerful build-in tool known as Fluid Mask, its purpose is to knock out selected areas of an image's background. This way a ready to print file of high resolution will be prepared that otherwise an experienced image editor and additional software will be required to do so.
Super-Size Image
---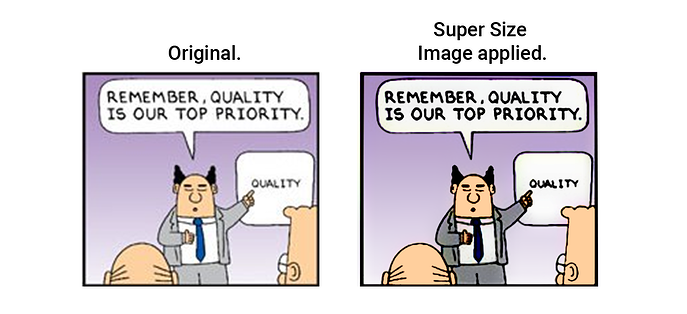 Another build-in feature of Digital Factory Apparel Polyprint Edition is the super-size image tool that offers the ability to edit and prepare digital files, in order to enhance their printing quality. With this easy to use the tool, the quality of a web downloaded image or a phone captured picture can instantly be improved. Its utility is best recommended for clipart files of low resolution that can be transformed into high definition images, with vivid colours and sharp details.
Colour Replacement
---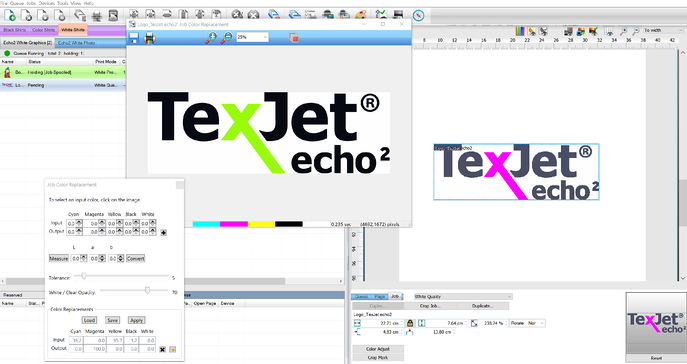 Colour accuracy is a tricky subject mainly due to unique ink colour palettes and different media. Polyprint's Digital factory offers colour replacement tools that allow the user to replace a particular colour, with a tolerance option, using a colour picker. This feature allows quick corrections on the design that will result in the desired colour hue. Plus, the software provides the option of printing pantones and with the use of the colour replacement tool, the user can pick a specific colour of his choice that consists of a certain analogy of the basic CMYK inks and the print's quality will result exactly as imagined.