Polyprint are phasing out both the Dupont and Power inks. Subsequently all customers using either one of those ink types will need to convert to the new Texjet DTG TIP inks by the end of July.
Specially formulated to maximise the performance of Texjet DTG printers, the new Texjet Inks consists of a complete CMYKW ink set, pretreatment solution for dark coloured garment printing and maintenance cleaning liquid. Compatible with all Texjet printers (Texjet echo2, shortee2 and the new Texjet NG series).
Make those prints stand out!
Texjet Inks offer supreme print quality with eye-catching colours. Gain amazing DTG prints and DTF transfers thanks to rich textile pigment inks by Polyprint.
Polyprint's advanced ink characteristics provide great print elasticity and eliminate cracking during wash. Add value to your printed garments with a smooth, luxurious finish.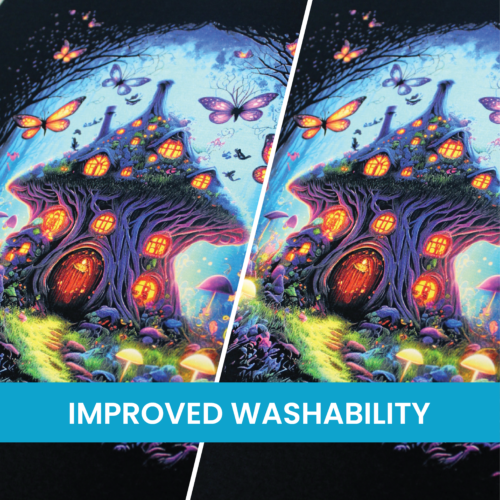 Want vivid colours that attract attention and withstand wash after wash? Texjet Inks' special formula makes prints look brand new, even at 20 washes.
Faster fixation times = Faster production speeds.
White shirts 40 seconds (Temp: 160°)
Colour shirts 120 seconds (Temp: 160°)
Eco-Passport
Certification