Get ready to scale up the easy way with
Melco Modular Embroidery Machines
Get ahead of the embroidery on-demand boom with industry-leading Melco EMT16X




Year-on-year the demand for branded products grows, which is why high-speed commercial embroidery is rapidly growing too.
As embroidery machine experts for over 30 years, we predict customers will expect on-demand embroidery within the next 5 years.
Are you ready to meet that demand?
You will be with the Melco EMT16X multi-head modular embroidery machines.
Its modular design means the EMT16X can scale with your business. Buy one, buy 100, buy as many as you like to meet your growing demand.
Take your pick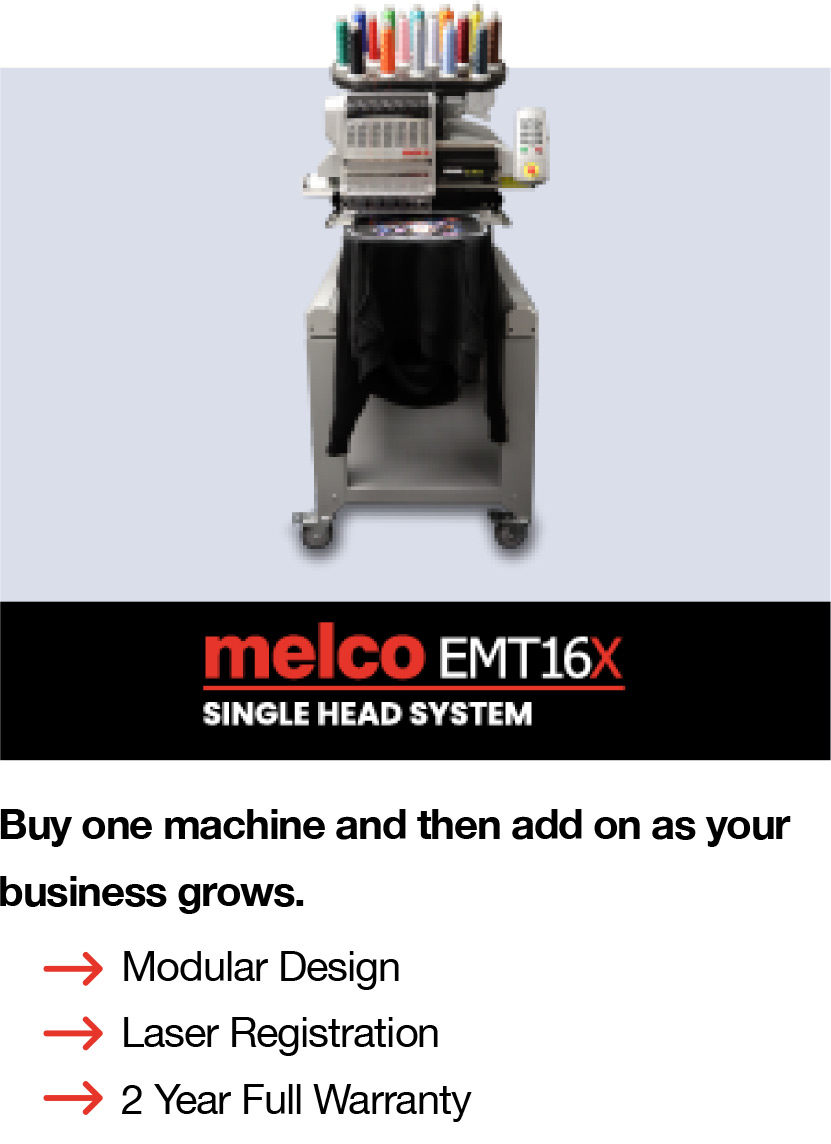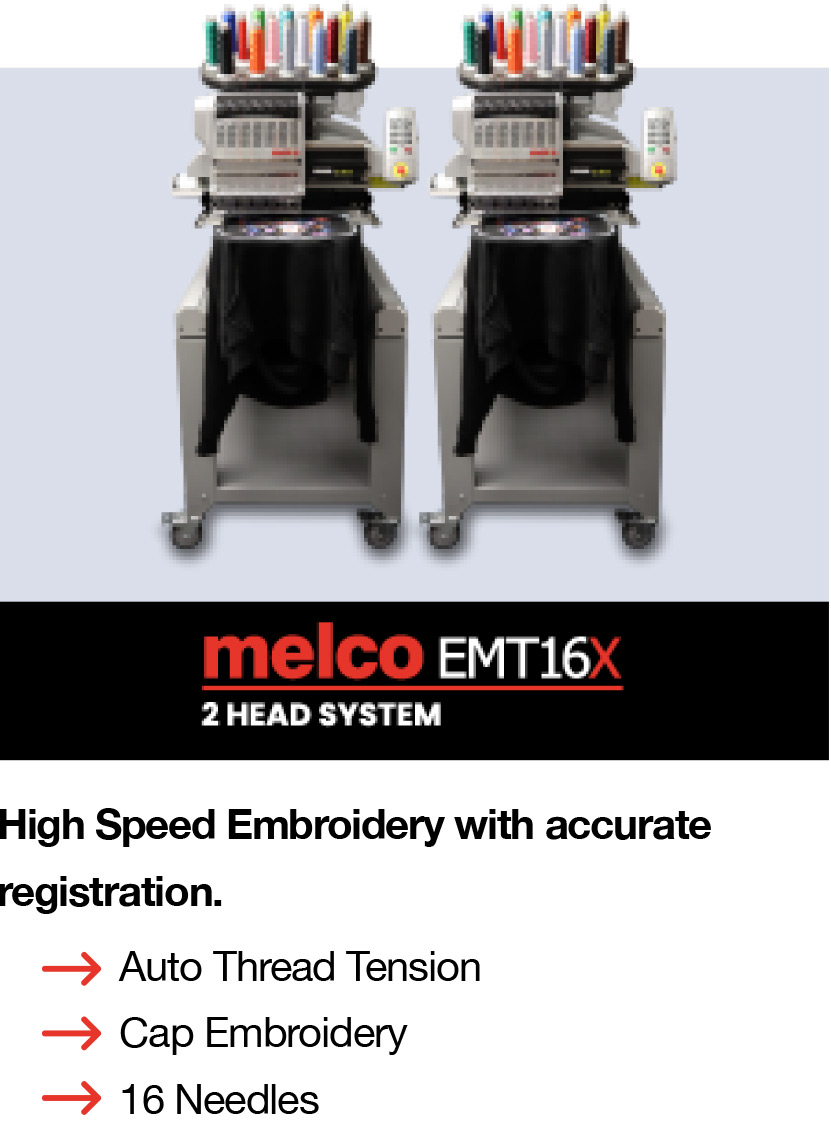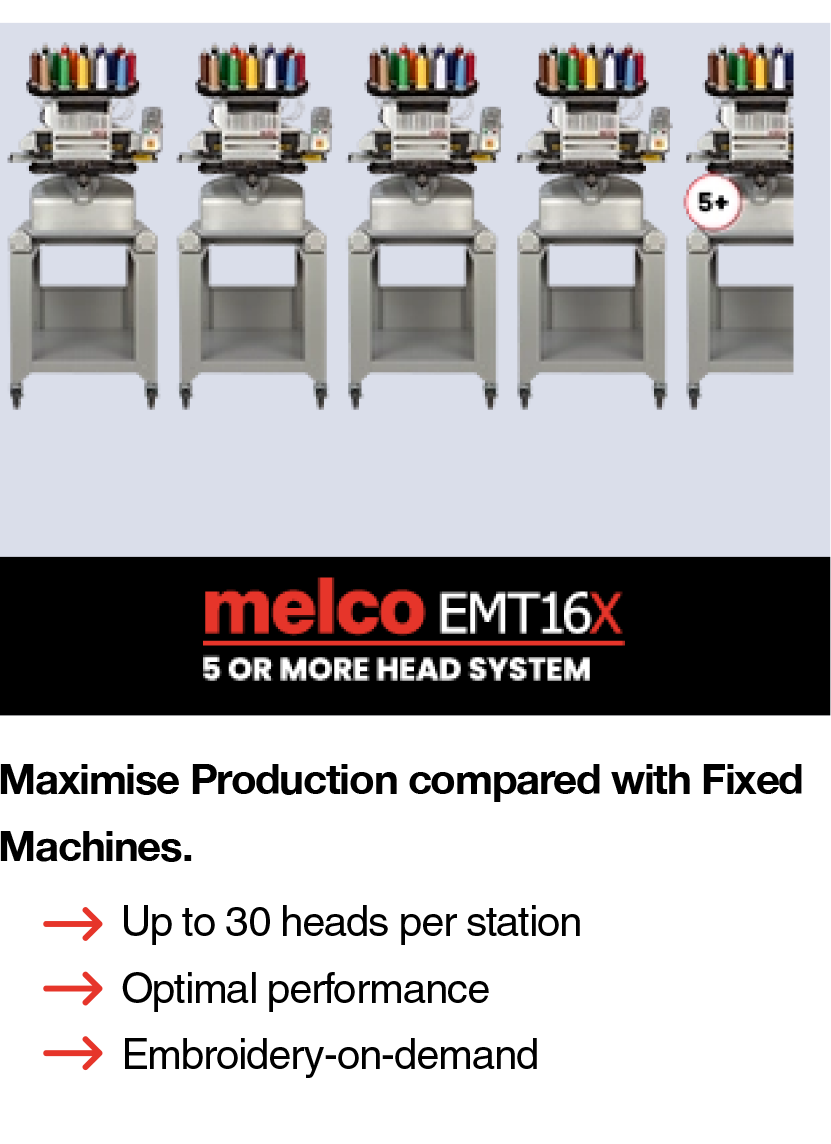 Phone: 02392 590 281
Email: sales@amayauk.com
Southern Office: Unit 400-450 Nest Business Park, Martin Road, Havant, Hampshire, PO9 5TL
Midlands Office: Unit 4A-C East Bridgford Business Park, Kneeton Road, East Bridgford, Nottingham, NG13 8PJ
Privacy Policy | Terms and Conditions
Registered in England & Wales: Unit 400-450 Nest Business Park, Martin Road, Havant, Hampshire, PO9 5TL, UK. | Company No: 04833458 | Vat No: GB 803085163 | EORI No: GB803085163000
Copyright © Amaya Sales UK Limited. All Rights Reserved | Website designed by Cardell Media