For more information or to request a Brochure, call us on 02392 590 281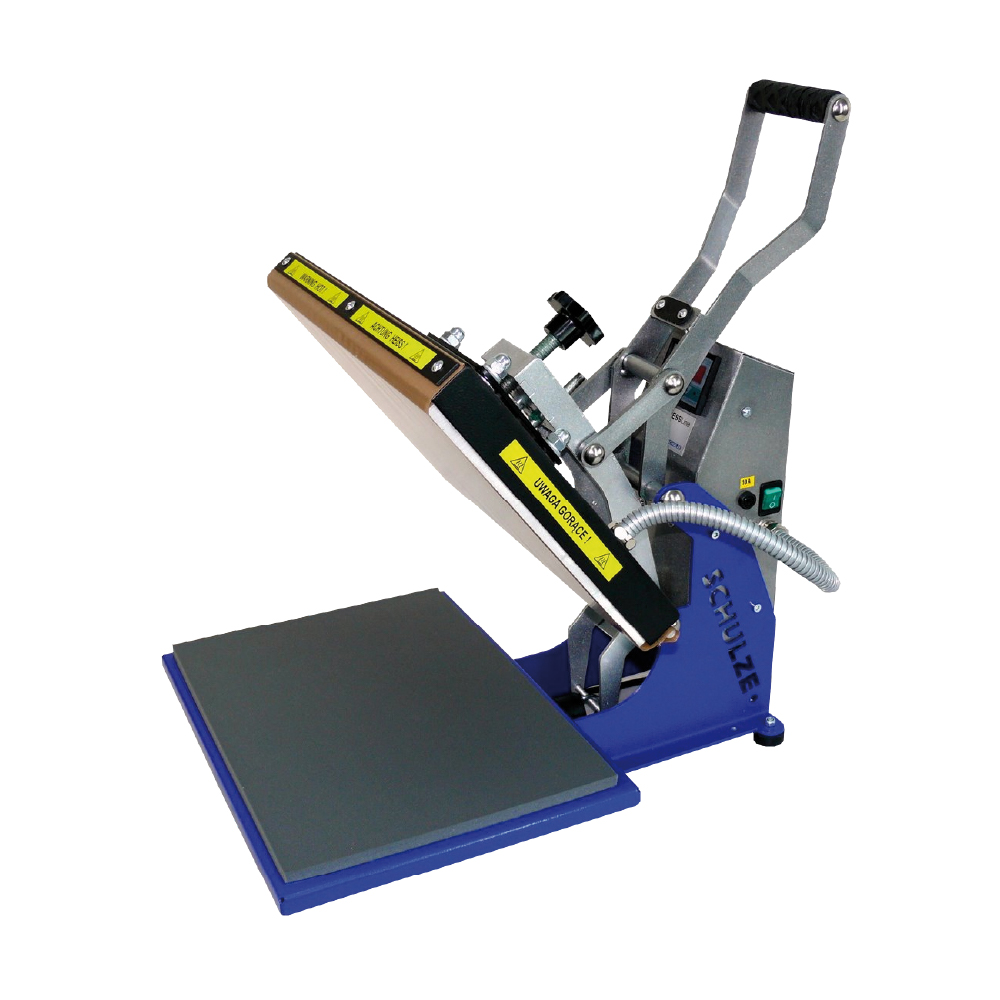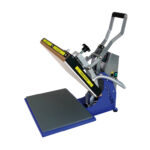 Bluepressline Auto Release
From: £780.00 +VAT (£936.00 inc VAT)
---
Available in 5 sizes: Mini S, 1S, 2S, 3S,DTG 4S.
Description
Specifications
Description
Bluepressline Auto Release
The BluePressLine series is the best choice for cost-conscious beginners or for ambitious small scale producers. Each single heat-press comprises of the same dedicated development, the technical know-how and the approved high-quality of manufacturing of the Schulze heat-press – and all of this at particularly favourable prices. Schulze heat-press differ substantially in quality and performance from cheap Far East start up models, however, the prices for high-quality Schulze heat-press are still very competitive. The BluePressLine offers the well-proven Economy Mode, which puts the heat-press into stand-by mode after a certain time of inactivity. The heat-press are available with different sized base platen.
The 'S' in the bluepressline indicates that the press opens automatically. The press are identical in construction, however, the automatic open mechanism helps to enormously facilitate the work flow. There is no more need for the user to pay attention to opening the press manually after reaching the transfer application time. The BluePressLine "S" series does the job for you and opens the press automatically. The BluePressLine "S" models are available with three different sized base platen.
Sizes available:
Mini S: 10 x 13 cm
Size 1S: 28 x 38 cm
Size 2S: 38 x 38cm
Size 3S: 40 x 50 cm
DTG 4S: 40 x 60 cm
| | |
| --- | --- |
| Plate Size | Mini S: 10 X 13 cm, Size 1S: 28 x 38 cm, Size 2S: 38 x 38 cm, Size 3S: 40 x 50 cm, DTG 4S: 40 x 60 cm |
| Machine Dimensions | Mini S: 43 x 42, 65 cm, Size 1S: 40 x 54 x 65 cm, Size 2S: 40 x 60 x 65 cm, Size 3S: 42 x 76 x 85 cm, DTG 4S: 97 x 85 x 41 cm |
| Weight | Mini S: 19kg, Size 1S: 24 kg, Size 2S: 25kg, Size 3S: 38kg, DTG 4S: 43 kg |
| Power | 230 V |
| Temperature | Max. 220° |
| Temperature Accuracy | ±0.5 % |
| Heating Power | Mini S: 310 w, Size 1S: 1.3 kw, Size 2S: 1.7 kw, Size 3S: 2.3 kw, DTG 4S: 2.4 kw<!– |
| Preheating Time | Mini S: 12 mins, Size 1S: 15 mins, Size 2S: 15 mins, Size 3S: 15 mins, DTG 4S: 15 mins |
| Time Settings | Min. 59 s Max. 99 mins<!– |
| Contact Pressure | Mini S: max. 300 kg, Size 1S: max. 350 kg, Size 2S: max. 350 kg, Size 3S: max. 500 kg, DTG 4S: max. 500 kg,<!– |
For more information or to request a Brochure, call us on 02392 590 281