For more information or to request a Brochure, call us on 02392 590 281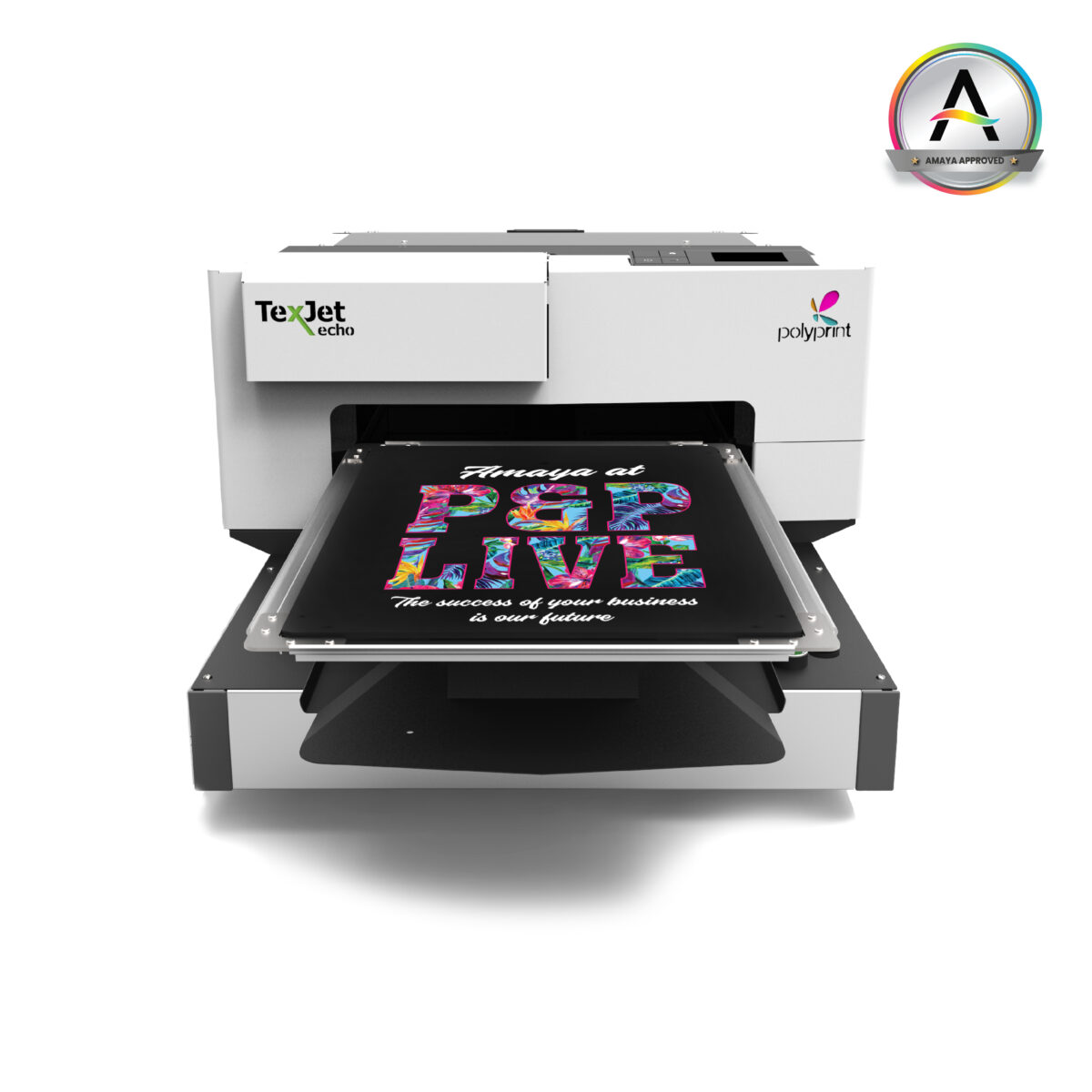 Used Texjet Echo
£4,950.00 +VAT (£5,940.00 inc VAT)
---
Great value professional desktop DTG printer for printing directly on to white and dark garments.
Comes re-conditioned and with a 3 month warranty, delivery, installation and training within the UK.
Description
TexJet® echo direct-to-garment printer from Polyprint replaces the famous TexJet® PLUS Advanced.
Some of the key features are Photorealistic print quality, Excellent white ink performance, Max print area: 40 X 60cm, Screen & Digital MIX compatibility, Snap-On Platens and more.
TexJet® echo keeps the same reliability, cost-effectiveness and low running cost as its predecessor.
6 Month Warranty included.
For more information or to request a Brochure, call us on 02392 590 281