For more information or to request a Brochure, call us on 02392 590 281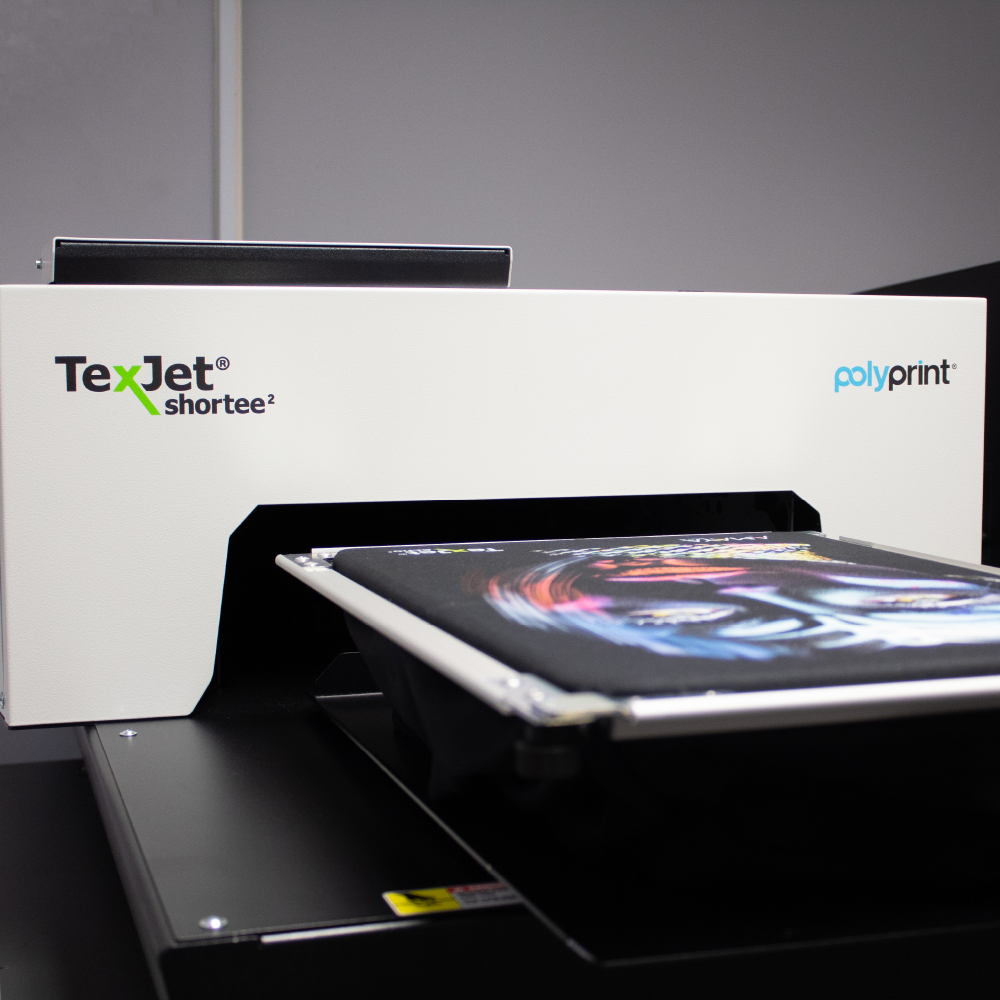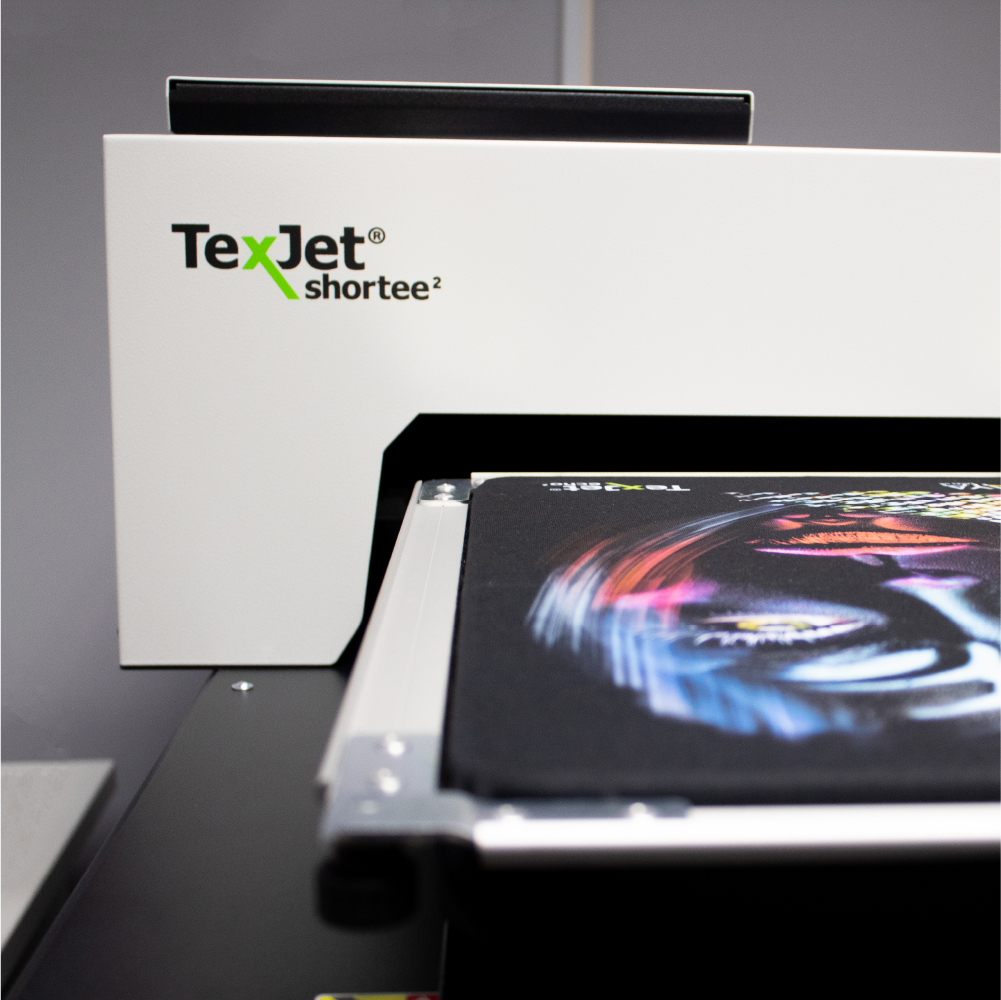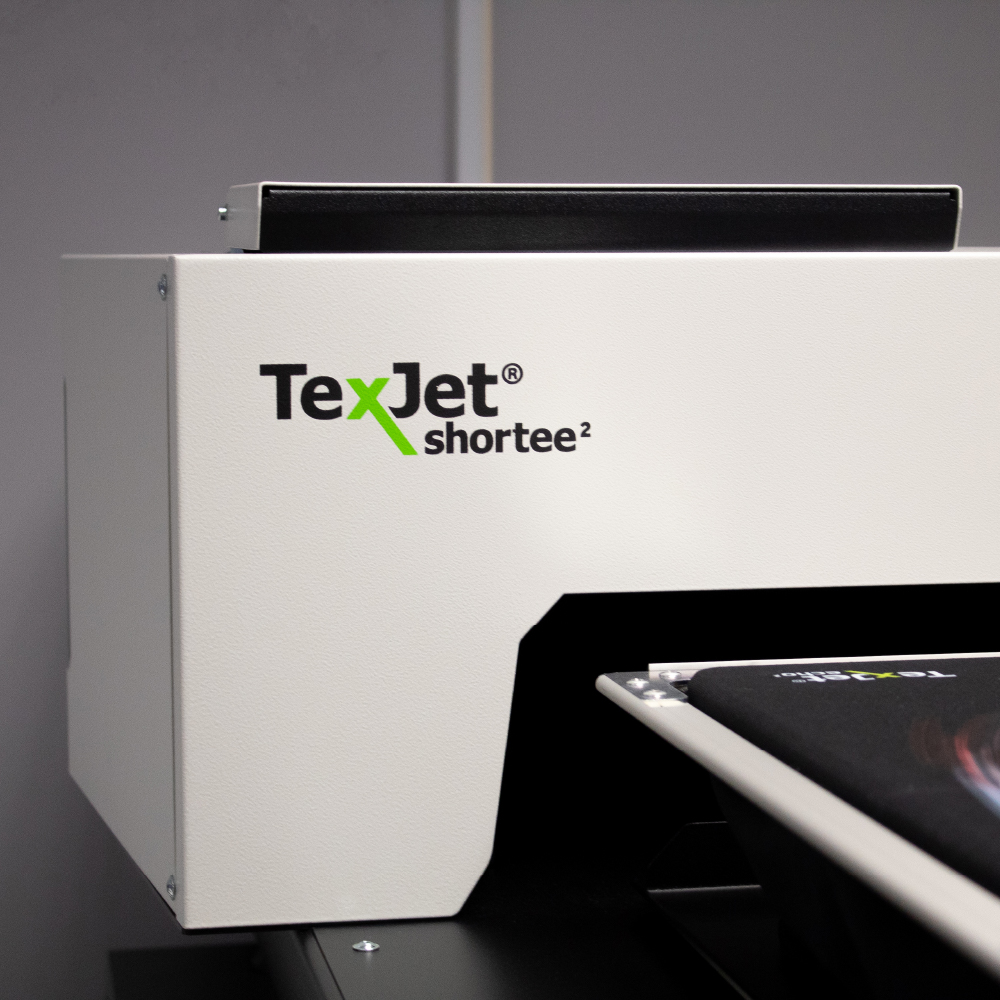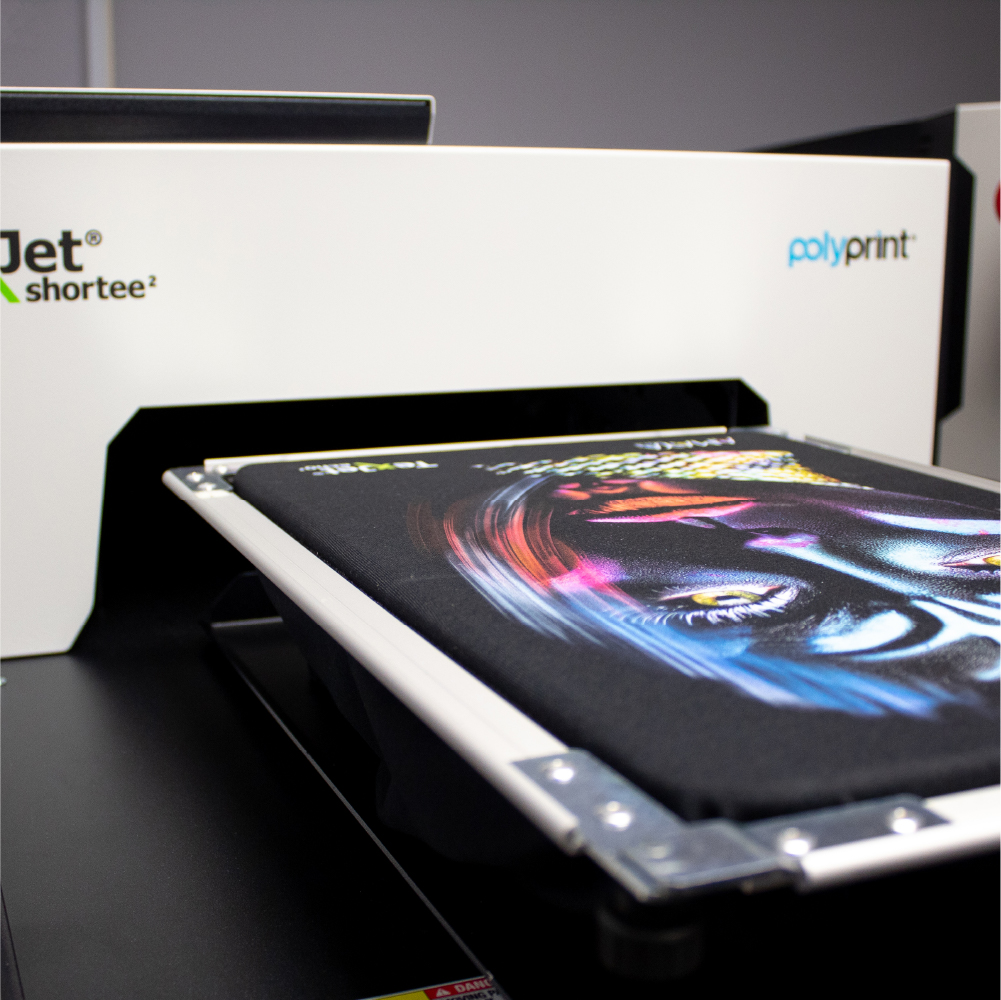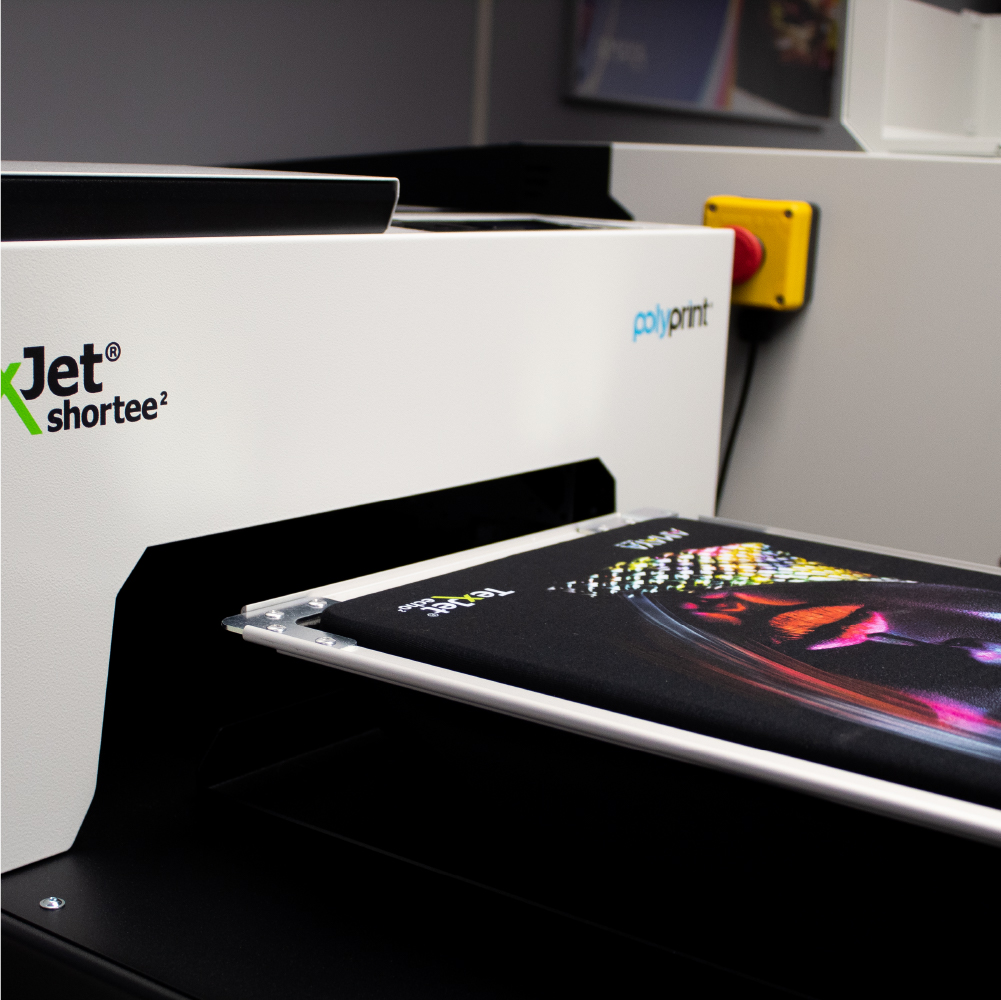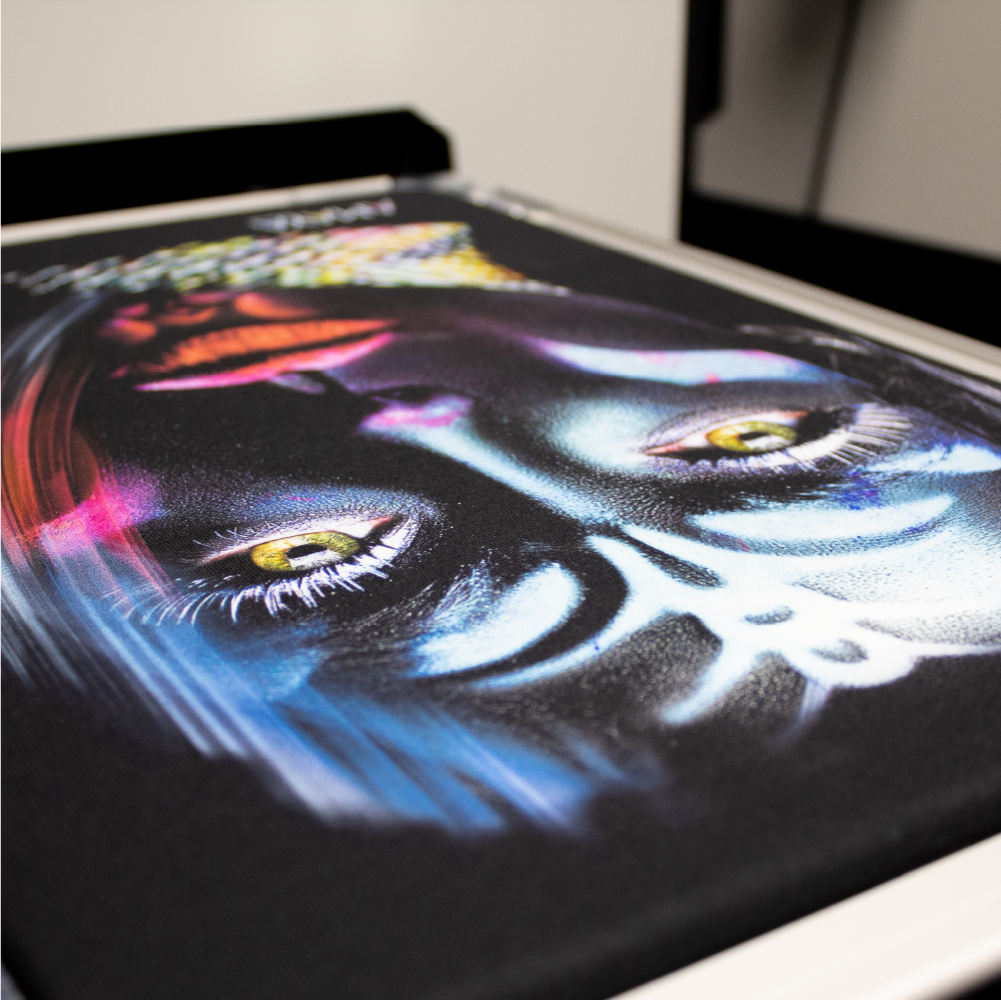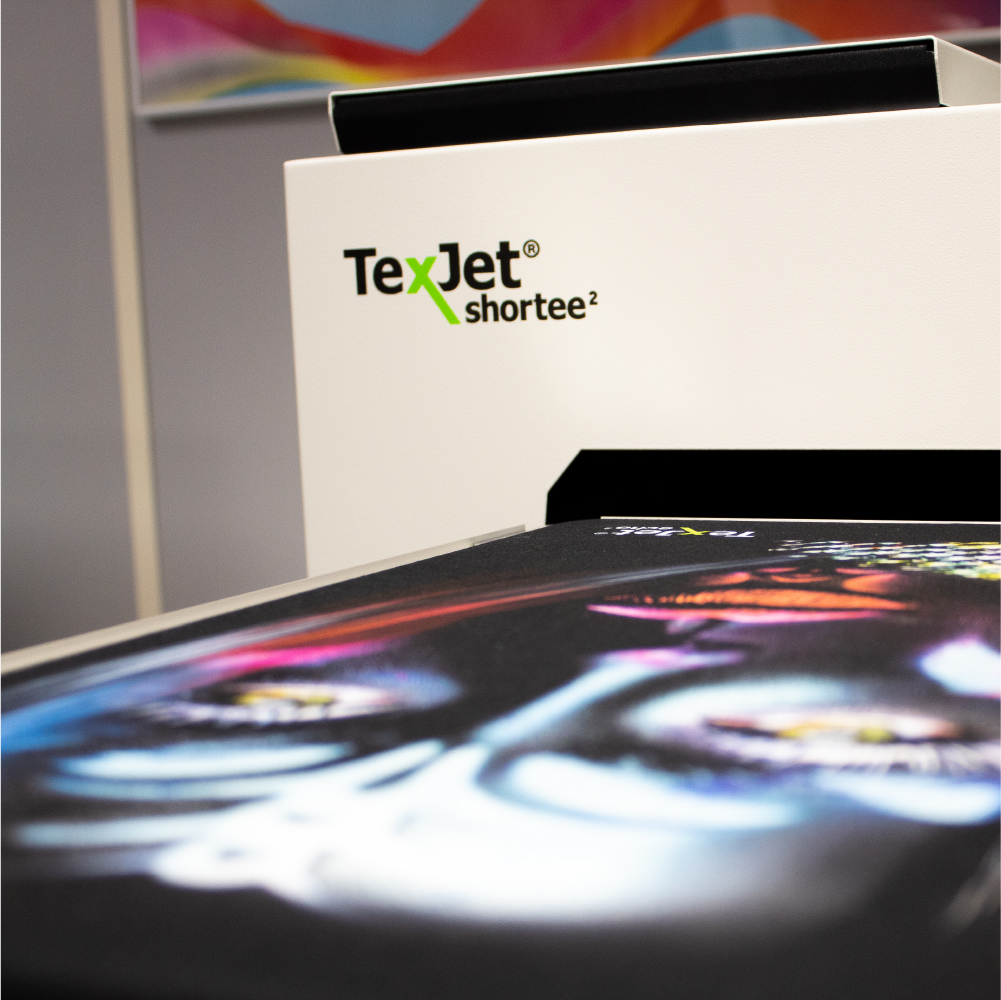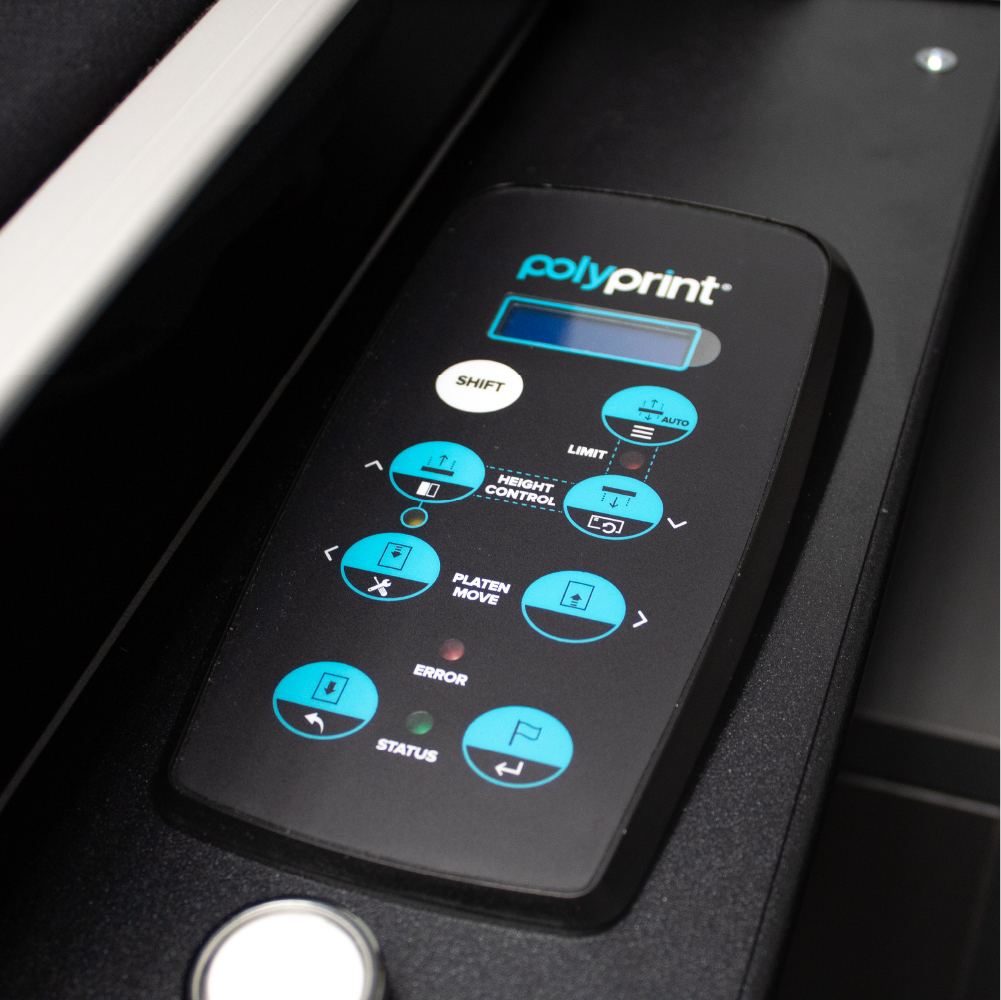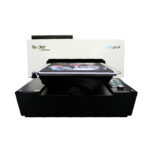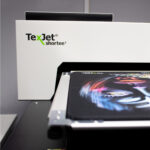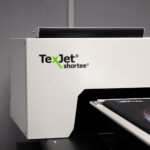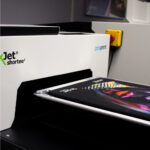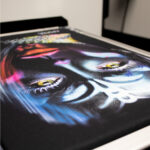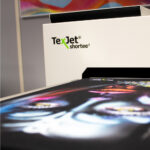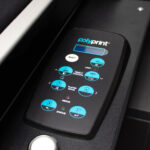 Texjet Shortee2 DTG Printer
£7,950.00 +VAT (£9,540.00 inc VAT)
---
Great value professional desktop DTG printer with 3 year warranty.
The most affordable, compact, and fast DTG printer from Polyprint!
From £7,950 +VAT

Spread your payments with our Leasing and Finance facilities.
Lease from £39 +VAT per week
Description
Specifications
Description
Texjet Shortee2 Direct to Garment Printer
The most affordable compact & fast DTG printer available. Prints directly onto t-shirts, polo shirts, hoodies, bags & more.
The perfect solution for entry-level users
The most affordable, compact and fast direct to garment printer available.
The TexJet Shortee2 DTG printer has finally arrived. It's smaller and lighter than any other TexJet model, making it easy to transport. It prints faster due to new printhead technology and is the lowest-cost model in the TexJet family. The perfect solution for entry-level users. You can still print a range of products up to 32x45cm, which is the same as other, more expensive models on the market. With six different platen sizes available, it allows you to print onto a range of garments, from babywear to polo-shirts and in tricky places like sleeves.
An extended warranty gives you peace of mind that you are making the right choice!
Your printer can stay idle for up to 30 days, without power or maintenance giving you zero ink wastage!
Motorised Auto Height Adjustment – Head gap of 2.6mm

Superior Print Quality – By using the smallest drop size of 3pl to achieve photorealistic print quality

Easier to use & maintain – Quicker garment loading with auto height adjustment & pop up guiding messages to help with your maintenance

Be ready to print on anything – 6 platen sizes to fit the new TexJet Shortee2

CADlink TransferRIP – Included in the box

Extended warranty – 3-year limited warranty (1 year on printhead) gives you peace of mind with your investment
Max print area of 32x45cm

6 platen sizes to choose from

Photo-realistic print quality

Unique pressurised ink system

Single Pass printing CMYK & White

Easy garment loading system

Touch screen display

Easy Maintenance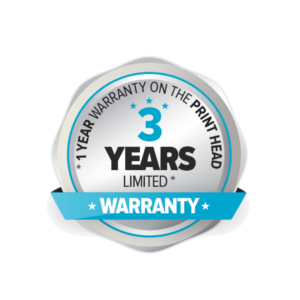 Tons of value in a small package
With up to six quick-switch platens and a print area of 30×45 cm (11.8 by 17.7 inches), the TexJet® shortee² covers a broad range of textile applications and handles small-to-medium runs with excellent quality and quick returns on your investment.
Think about it: You can produce 60 customized t-shirts in 2 hours.* If you sell 25 t-shirts a day, this DTG printer will pay for itself in the first quarter!
* Based on 20 darks and 45 whites with a 25×20 cm (10×8 in) design at 720×720 dpi CMYK and 1440×720 dpi WHITE.
Expand your audience with your astonishing images
Reach businesses that expect superior products and sell at higher prices. First-class ink density and one-pass coverage will produce crisp designs to impress even the most particular customers.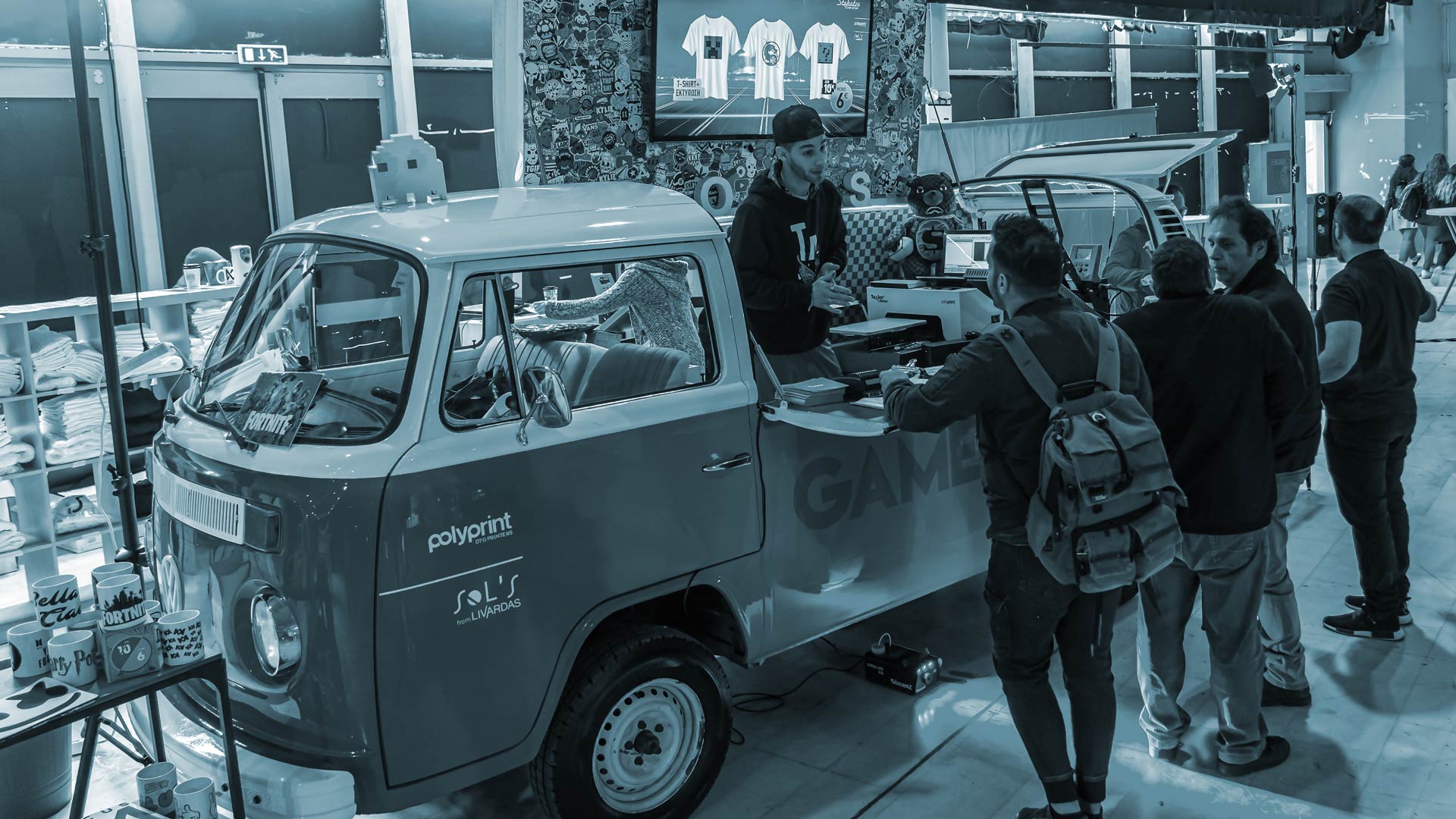 Work anywhere
At 110 by 67 by 42.5 cm (43 by 26 by 17 inches), the TexJet® shortee² fits into smaller spaces than most DTG printers, ideal for home-based businesses. You can even load it into a car and take it to tradeshows and events, allowing you to serve customers on site!
MAX PRINT AREA
32x45cm
PRINTABLE TEXTILES
Cotton, polyester (light only), cotton/polyester blends, linen, viscose, leather and more
PRINT RESOLUTION
720×720, 1440×720, 1440×1440 dpi
Multiple combinations possible (ie. 1440×1440 White x 720×720 CMYK)
PRINT HEAD TYPE
Piezoelectric DOD, 8 channels, 180 nozzles per channel
HEAD HEIGHT
Manual micro precision adjustment / max 7,5mm
PRINT SPEED
High speed: 80 white / 28 dark t-shirts/hour
INKS
Waterbased textile pigment inks, CMYKW
INK FEEDING
Refillable ink cartridges with decompressor, 80ml
CONNECTIVITY
USB 2.0, Ethernet 10/100
OPERATING SYSTEM
WINDOWS 10
SOFTWARE
Cadlink Rip software (Included in price)
POWER
AC 230V (110V on demand), 60W
OPERATING CONDITIONS
10-25°C / Humidity 50-80% RH
DIMENSIONS, WEIGHT
L1150 x W665 x H360 mm, 50kg
For more information or to request a Brochure, call us on 02392 590 281