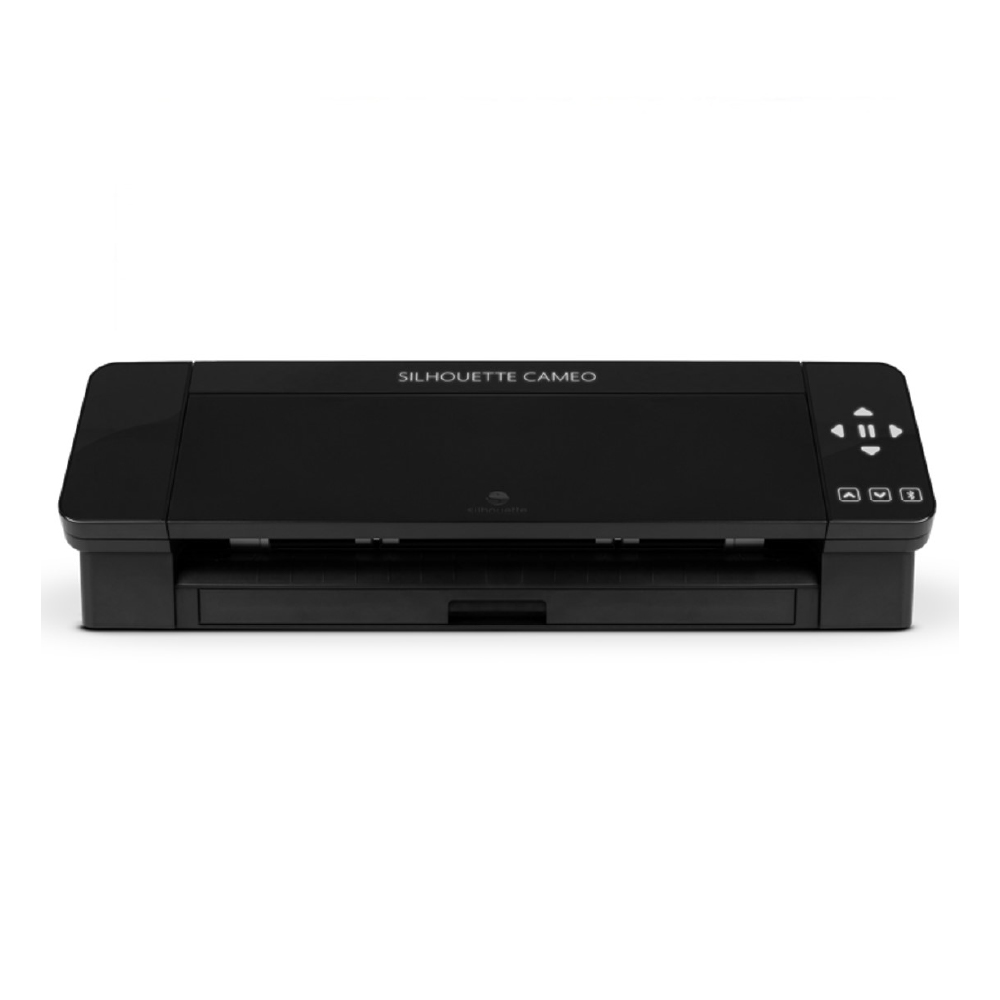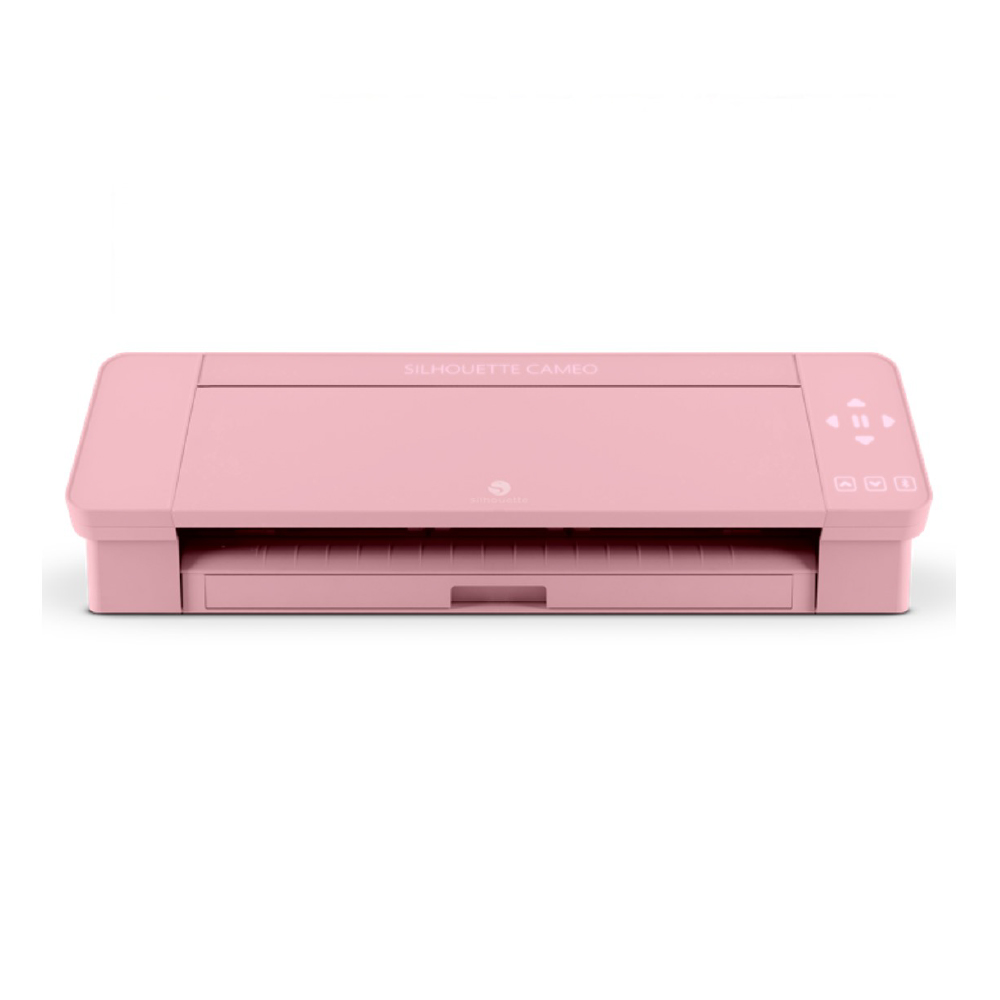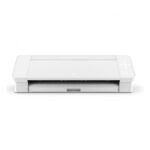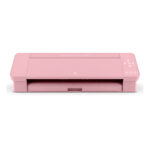 With more speed and power than any other Silhouette machine, the Cameo 4 is a desktop cutting machine for the modern maker.
Description
Specifications
Description
Introduction to the Cameo 4
Powerful Cutting Precision
With certain materials you can now choose to cut from a mat or go completely matless using Cameo 4's smart cutting technology. You can also cut directly from a roll using the built-in roll feeder and crosscutter. Cut out or sketch on dozens of materials such as heat transfer vinyl, self-adhesive vinyl, cardstock, fabric, and more.
PRECISION DIY CUTTING.
The Cameo 4 series allows you to create DIY projects with incredible precision. From cutting out fabric patterns, to creating custom stickers, the Silhouette Cameo is the modern maker's best friend.
FASTEST IN ITS CLASS.
Your time is valuable. That's why the Cameo 4 series cuts jobs up to 3 times faster than previous models.
NO MAT? NO PROBLEM.
With its kiss-cut action for rolled materials, or its pop-out cutting feature for paper and cardstock, the Cameo 4 series gives you the freedom to cut various material types without using a cutting mat.
AUTOMATIC TOOL DETECTION
Tool Detection simplifies your experience by automatically detecting which tool you've put in the machine and instantly adjusting your software settings.
THE PERFECT VINYL-CUTTING MACHINE.
Cut rolled materials with ease using the built-in roll feeder, which allows for projects up to 39 inches in length.
EXPLORE THE MATERIAL WORLD.
Cut more materials than ever before with the Cameo 4 series. You can now easily cut heat transfer vinyl, self-adhesive vinyl, cardstock, crepe paper, foam, fabric, chipboard, leather, and more!
MORE POWER. MORE POSSIBILITIES.
The Cameo 4 series offers the impressive ability to apply up to 5,000 gf means you can cut felt, fabric, and other specialty materials with ease using our Rotary Blade.
WIRELESS BLUETOOTH® CONNECTIVITY
Connect your Silhouette machine to your device wirelessly using built-in Bluetooth® technology.
PRINT & CUT.
Create custom Print & Cut projects with your home printer, and use your Silhouette to cut them out. You can make custom stickers, printed heat transfer decals, temporary tattoos and more!
MAXIMIZE YOUR CREATIVITY.
The Cameo 4 provides a true 12-inch cutting width and a 3 mm clearance to help bring your ideas to life.
DUAL CARRIAGE.
Cut or sketch using a variety of available tools with the Cameo 4 series' dual carriage system. Carriage 1 is for standard cutting with the included AutoBlade. Carriage 2 provides more power for use with specialty tools, such as the Rotary Blade or Punch Tool.
BACKED BY SILHOUETTE STUDIO®
All Silhouette machines use the powerful Silhouette Studio® software, which allows you to tap into our expansive collection of Silhouette Design Store content, import your own fonts and images, or create designs from scratch. You can also unlock even more power and features through additional software upgrades.
Machine Features Include:
Built-in roll feeder allows you to easily load and cut rolled materials like vinyl and heat transfer.

Built-in crosscutter lets you trim vinyl or heat transfer right from the roll.

Full 12-inch cutting width (when using a cutting mat).

Cut up to 12 in. x 39 in (longer lengths available dependent on media)

Matless cutting capabilities (see Tech Specs for full details).

3 mm clearance for thicker materials.

Automatic tool detection.

Sleek, compact aesthetic with a sliding lid and feather-light backlit touch panel.

Wireless cutting with Bluetooth® connectivity.

Print & Cut registration capability.

PixScan™ compatible.

Driven by Silhouette Studio® giving you limitless design options to customize your projects.
 Additional Tools Available (sold separately):
Rotary Blade
Kraft Blade
Punch Tool
Pen Holder
* Matless cutting options available depending on material type. Materials with liners or backing, such as vinyl, heat transfer, and sticker sheets can be fed directly into the Cameo 4 without a cutting mat. Cameo 4 also offers a special "Pop-out" cutting feature for paper and cardstock materials where a cutting mat is not required.
** For best results, up to 10 feet recommended; up to 60 feet technically possible
| | |
| --- | --- |
| Cutting Area | 12 in. x 39 in (longer lengths available dependent on media) |
| Max Media Thickness | 3 mm (118.11 mils) |
| Max Cutting Force | Carriage 1: 210gf / Carriage 2: 2.5kgf (highest in machine class) |
| Interface | USB 2.0 high speed / Bluetooth® |
| Unit Dimensions | 22.44 in. x 7.68 in. x 6.69 in. (57 cm x 19.5 cm x 17 cm) |
| Unit Weight | 10 lbs 6.4 oz (4.7 kg) |
| Shipping Dimensions | 25.2 in. x 11.34 in. x 8.78 in. (64 cm x 27.6 cm x 23.4 cm) |
| Shipping Weight | 13 lbs 11.2 oz (6.2 kg) |
| Software | Requires Silhouette Studio® software version 4.3.341 or higher |
| System Requirements | Windows 7 or higher or Mac OS X 10.10 or higher, 2 GHz processor, 4 GB RAM, 2 GB available disk space, USB port, High speed internet connection (recommended) |