Which DTG printer is the right fit for your business?
At Amaya, we have a selection of 3 leading makes of direct to garment printers. All are available for a working demonstration at our spacious showrooms in Nottingham. Our experience with DTG printers dates back over 15 years. Our advisers will discuss with you the amount you would expect to print per day and then suggest the correct solution for your business model.
Why is DTG not a one size fits all solution?
Before choosing a system that is right for your business, you need to ask yourself these key questions:
Do I already have incoming orders that can be printed using this method or is this a new venture?

How many shirts per day / per week do I need / want to print?

What fabrics do I want to print?

What space do I have to house the equipment?

What is my budget?
By answering these questions we will help you decide which system is best for you.

Here at Amaya, we have worked closely with direct to garment printers and printing solutions since their early conception. The fact that we are the only UK company to offer 3 brands and levels of equipment with 8 different models of machines means we can match your direct to garment printer requirement exactly to what you need and can afford.
We also offer guaranteed part exchanges of equipment as your business grows and needs to move up to the next level of production.
Here we show our history in DTG which we are proud of. Over the years we have built a team of specialists who can answer all your questions whether it's about fabrics, ink types, design tips, workflow solutions and even marketing techniques for your brand.
We strongly believe that your success is our success, and we love working with customers to realise their potential. So, whether you are brand new to this industry, have outsourced your DTG production until now, want to take control back or are ready to scale up to an industrial capacity, get in touch with one of our team today so we can discuss this further.
Amaya's DTG History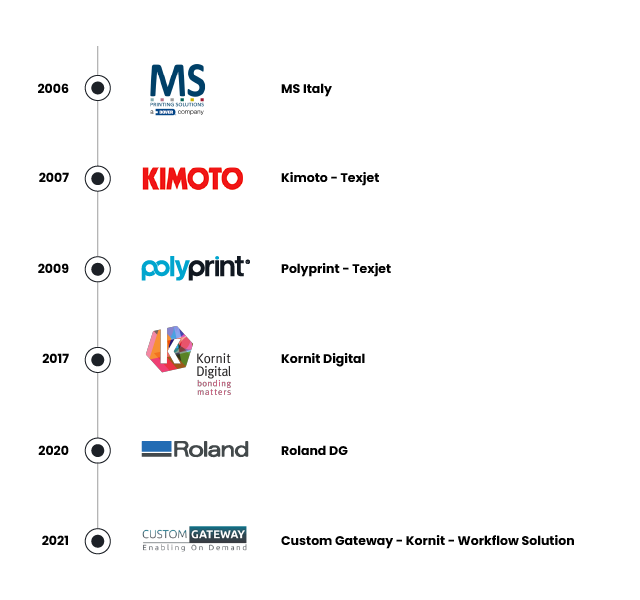 Don't just take our word for it!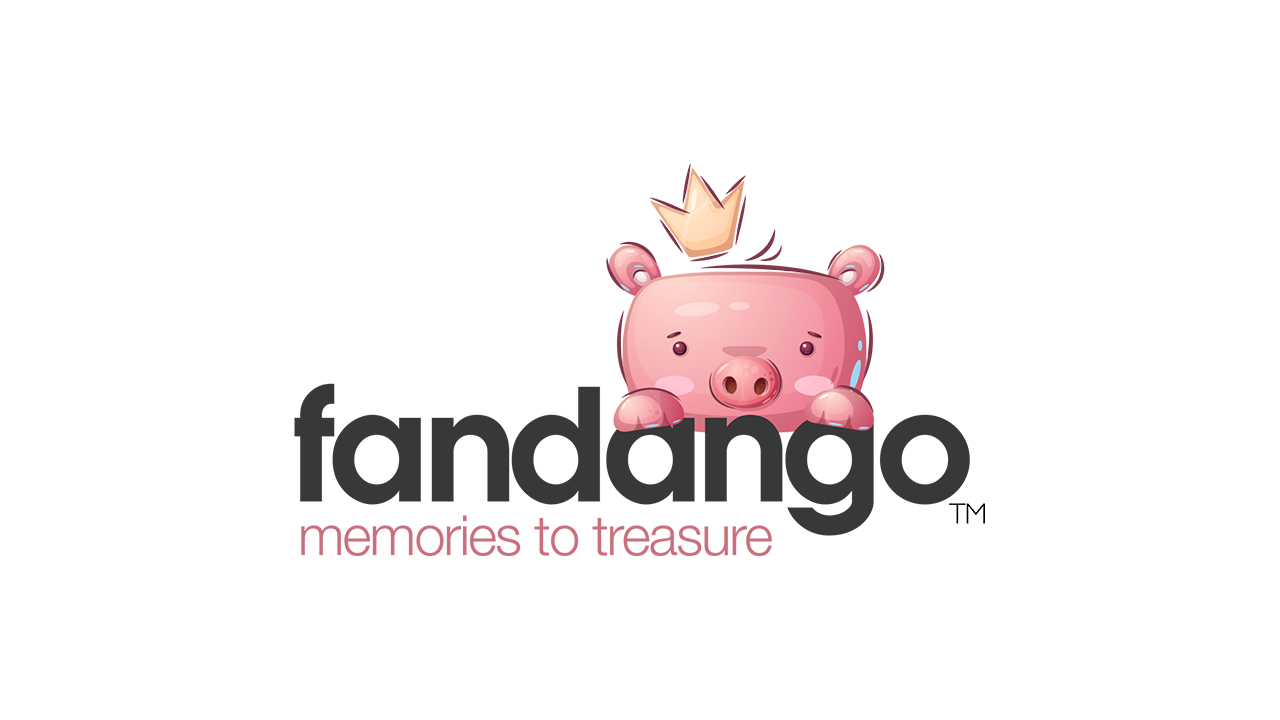 The Echo 2 has simultaneously enabled us to increase our production volume whilst at the same time significantly decrease our costs, ultimately leading to a much higher profit margin. We found it simple to use, quick to get started. After installation and training, we were generating profit in under 48 hours. It's a workhorse, and we are able to comfortably turn out up to 200 garments a day on a single printer, as we specialise in babywear. The maintenance is simple taking no longer than 2 minutes per day and a little longer on the weekend. Great machine and Amaya are not business partners, they are family.
The Kornit Avalanche Hexa HD6 has improved production through lower print costs and improved colour accuracy, but perhaps the biggest advantage is its printing speed. The Avalanche Hexa HD6 has improved our production speed by 84%, comparing to last year, and is something that's driven change in every other aspect of our business.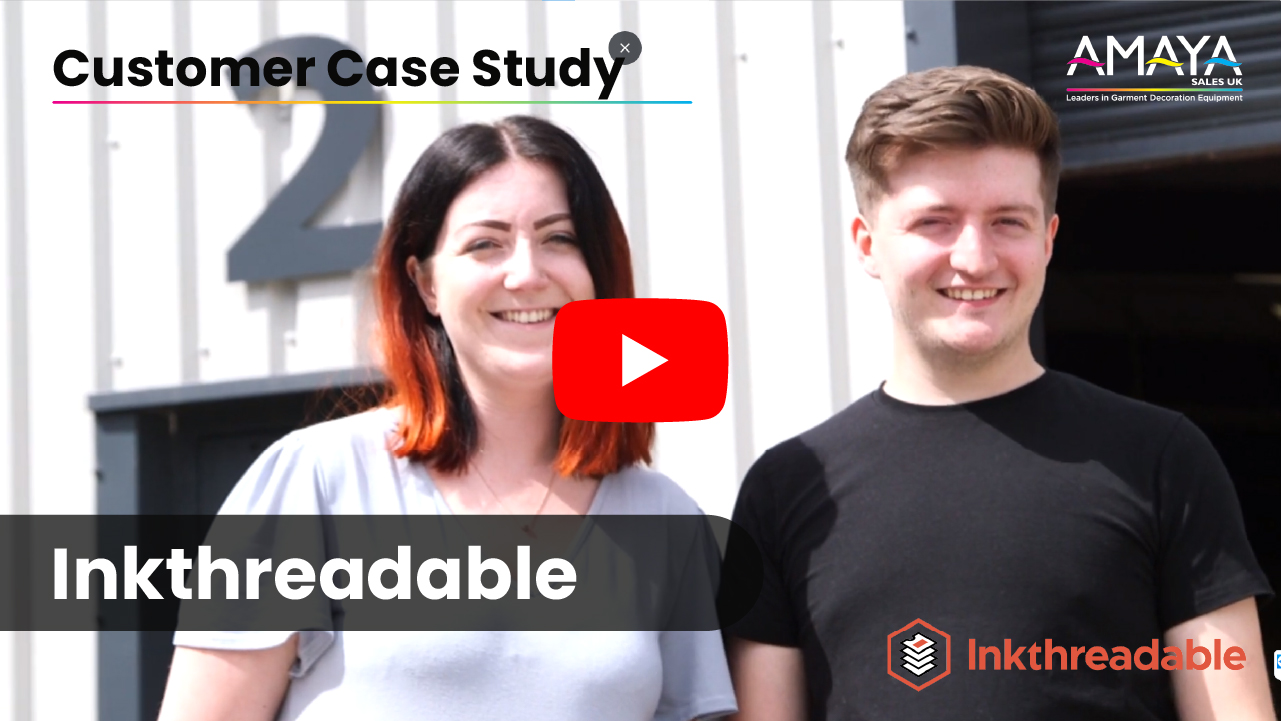 Fabrics – What do I need to know
DTG printing is recommended for complex designs, with sharp details and multiple colour variations. DTG printers use water-based inks, hence best results occur with natural fabrics, as they have the tendency to absorb liquids. The outcome is vibrant colours that are strongly fixated into the fibres resulting in great wash results. Synthetic fabrics, on the other hand, repel water as they are composed of plastic and are not the easiest to print on digitally.
Currently, the most suitable fabric for DTG printing is still Cotton, either 100% or blended. This comes in many forms, and it is wrong to say you can only print on Cotton with DTG technology. You can easily print on a 50/50 Cotton/Polyester mix and on light polyester using an alternative pre-treatment with the Texjet and Roland machines we sell. Also, it is wrong to say you cannot achieve DTG printing on Polyester as Kornit Digital patened the first and only true solution for DTG printing on polyester back in 2019 by launching the Polypro.
Your choice of fabric for your DTG printing and your end product for your customers plays a vital role in the success or failure of your garment business and is one area many overlook. At Amaya, we have years of experience in fabric and textiles and are therefore capable of advising you about fabric types and how to achieve the best results. Below we try to explain some of the jargon surrounding types of cotton and fabrics that are available which we think you will find helpful.
| Material | Description |
| --- | --- |
| Natural fabrics | These fabrics are produced from natural resources like plants. Most common are cotton, linen, hemp, bamboo and wool. |
| Synthetic fabrics | Synthetic fabrics are man-made, Nylon was the first fully synthetic fibre. Synthetics are well known for their elasticity and are mostly preferred for sportswear. The most common are Acrylic, Nylon, Polyester, Lycra and Viscose. A current buzz word in synthetic fabrics is Triblend, the list is growing all the time. |
| Blends | The combination of cotton and synthetic fibres is called a blend. There are multiple combinations (e.g. Cotton/Polyester, Cotton/Lycra). The big advantage to a blended fabric is improved washability and is generally wrinkle-free due to the polyester content. |
| Cotton | Naturally grown, this fabric easily absorbs water-based inks, making it perfect for DTG printing and the go-to for most traditional t-shirts. However, cotton comes in many forms and it is the type of cotton that will depend on the quality of your DTG print. |
| Regular cotton | Cotton is made by taking the fibres and twisting them together to make yarn that afterwards is woven into the end material. Regular cotton is affordable and of lower quality than the alternatives on the market which means that it is very popular among manufactures of fast fashion. However regular cotton can give you an inferior DTG print compared to other types of cotton. |
| Organic cotton | This environmentally friendly cotton is grown without the use of toxic and persistent pesticides and synthetic fertilizers. This technique doesn't use toxins, allowing the soil to maintain its fertility. It is considered one of the most sustainable choices for DTG printing. |
| Ring-spun cotton | Ring spun yarn is a type of spinning process that will include combing or carding. The fibres are twisted and thinned out producing a finer, smoother, flat and soft fabric with good absorbency. This gives the perfect smooth surface for DTG printing to achieve vivid and sharp images. Ring-spun cotton tees are recommended for fashion and "boutique" printing. |
| Open-ended cotton | Open-ended yarn utilises short cotton fibres and is the most economical spinning process. The result is cheaper cotton, but it tends to be bulkier, heavier and rougher which makes it more absorbent. This means the DTG ink sinks through this type of fabric more, giving a lower quality print. |
| Combed cotton | In the spinning process the yarn can be "combed" which is a process that removes the short fibres leaving only the long and finest fibres. This makes the end fabric smoother and softer which is much better for DTG printing. |
| Carded cotton | When the cotton is spun it goes through a process called "carding" which removes debris and aligns the fibres to make them easier to spin. Without carding, the cotton would be very coarse and fragile. However, carding is not as superior as the combing process. Therefore carded cotton is coarser than combed cotton giving it a rough hard feel to the fabric. A carded cotton garment will shrink more than combed cotton. You don't often see cotton referred to as "carded" as it is inferior to combed cotton. It will not produce a better print on DTG compared to a combed cotton t-shirt. |
| Linen | Made from the flax plant, linen is known for absorbing moisture very well. Rougher than cotton, it wrinkles easily. Maybe not the most popular choice for t-shirts, but it is used more in fashion clothing. We would suggest pre-treating even light coloured linen as this will stop any signs of the ink bleeding into the fabric due to high absorption properties. |
| Polyester | Polyester is a synthetic man-made fabric. Generally, polyester repels water-based ink used in DTG printing which is why it is more problematic. With the Texjet and Roland technology, we would say that you can only print on light polyester. To achieve the best results on light polyester, we would recommend pre-treating with a special poly pre-treatment. Kornit offers the Polypro solution which lays down a special formula solution to make their inks work perfectly on dark polyester fabrics as well.  That aside the DTG industry is constantly working to find solutions to make DTG work on polyester, and the latest DTF technology is a way around the problem. |
| Tri-blend | Tri-blend is a combination of 3 fabrics and has become very popular in the last few years as a performance fabric. Rayon is added to the polycotton blend making the material much softer. To work with Texjet and Roland machines you would need the combo to be at least 50% cotton. However, you would have no problem using it on a Kornit Polypro. The combination of the 3 fibres can result in less brightness in your DTG printing, however, manufacturing techniques are being used to put the cotton to the face of the fabric, where the ink will fix and achieve a brighter design. |
| Poly-Blends | If unable to use 100% cotton fabrics, you could always try cotton blends 80% – 20%, 70% – 30%, 50% – 50%. Generally, the more cotton contained in the fabric, the better the end result. The most common blend is the poly-cotton blend (cotton + polyester). This fabric is breathable, lightweight, strong and wrinkle-free due to the polyester. Many t-shirts are made of a poly-cotton blend, but not all blends can be printed with success, as the amount of polyester will dictate the success of the print. Generally, the higher the percentage of cotton in the mix, the better the print. |
| Bamboo | It is a natural textile made from the pulp of bamboo grass. It is eco-friendly, antibacterial, UV protectant, insulating and hypoallergenic. Achieve a super-soft finish. Great for DTG printing. |
| Hemp | Hemp is a strong eco-friendly sustainable fabric that has antimicrobial and UV blocking properties. Mostly used to produce bags and packaging items that you may want to print, it's not something you would usually wear due to its rough feel. However, in spite of its roughness, it is possible to print with DTG. With the Texjet range of machines, you can position the bed further away from the printhead to avoid damage from the fibres. It is also becoming available as a blended fabric with organic cotton and in this form becomes very soft. |